HOLZ-HANDWERK Newsroom
Seeking skilled personnel: HOLZ-HANDWERK CAMPUS goes into its second round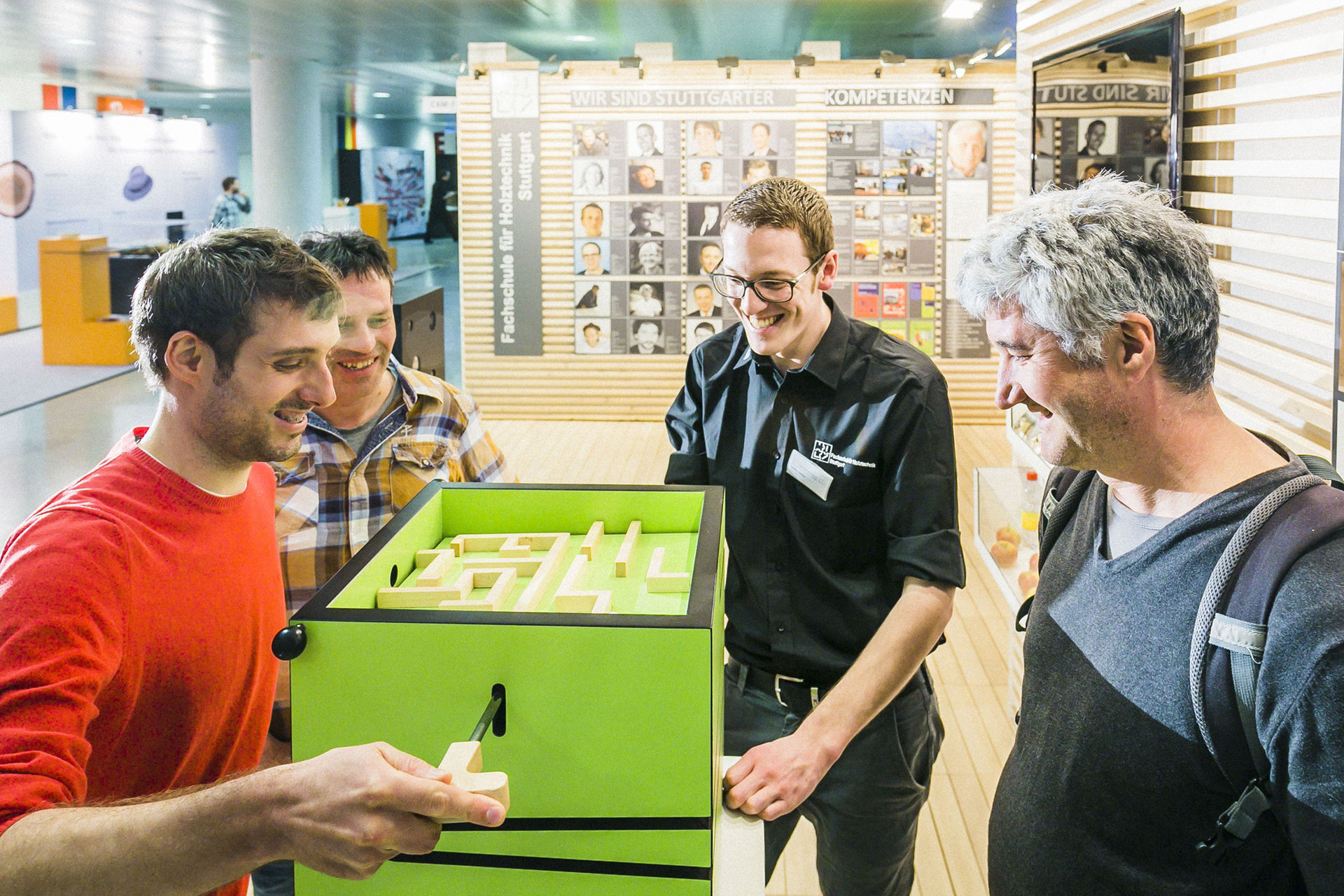 Universities, vocational colleges and master craftsman training establishments are an integral part of the exhibition programme at HOLZ-HANDWERK. By providing relevant information on training and professional development opportunities they help ensure new talent and the continued training of skilled specialists in the woodworking and wood processing trade.
In 2016, all exhibiting institutes participating in the HOLZ-HANDWERK CAMPUS were brought together in one place for the first time to provide insights into their programmes, establish contact between school students, graduates and other interested parties, and raise awareness of issues like the shortage of skilled personnel.  
The feedback from the exhibitors was outstanding and the HOLZ-HANDWERK CAMPUS proved very popular with visitors.
Following this successful premiere, we intend to encourage these exchanges by repeating the concept in 2018, when the CAMPUS will once again become the key platform for new recruits and for skilled tradespeople interested in advanced training. Already, the foyer in NCC West, directly in front of our "Tool and Machine Hall", is fully booked and will showcase the training programmes of a total of 17 institutes.
An overview is available in advance at: www.holz-handwerk.de/en/campus.
The programmes offered by the exhibiting training and educational establishments – like the product ranges of all other exhibitors – can be viewed in our Exhibitor & Product Database . You can use the contact data provided to make appointments ahead of the event.
If you have any other questions about your visit to HOLZ-HANDWERK please contact the NürnbergMesse Visitor Service.