HOLZ-HANDWERK Newsroom
VDMA Woodworking Machinery: Confidence for HOLZ-HANDWERK trade fair in summer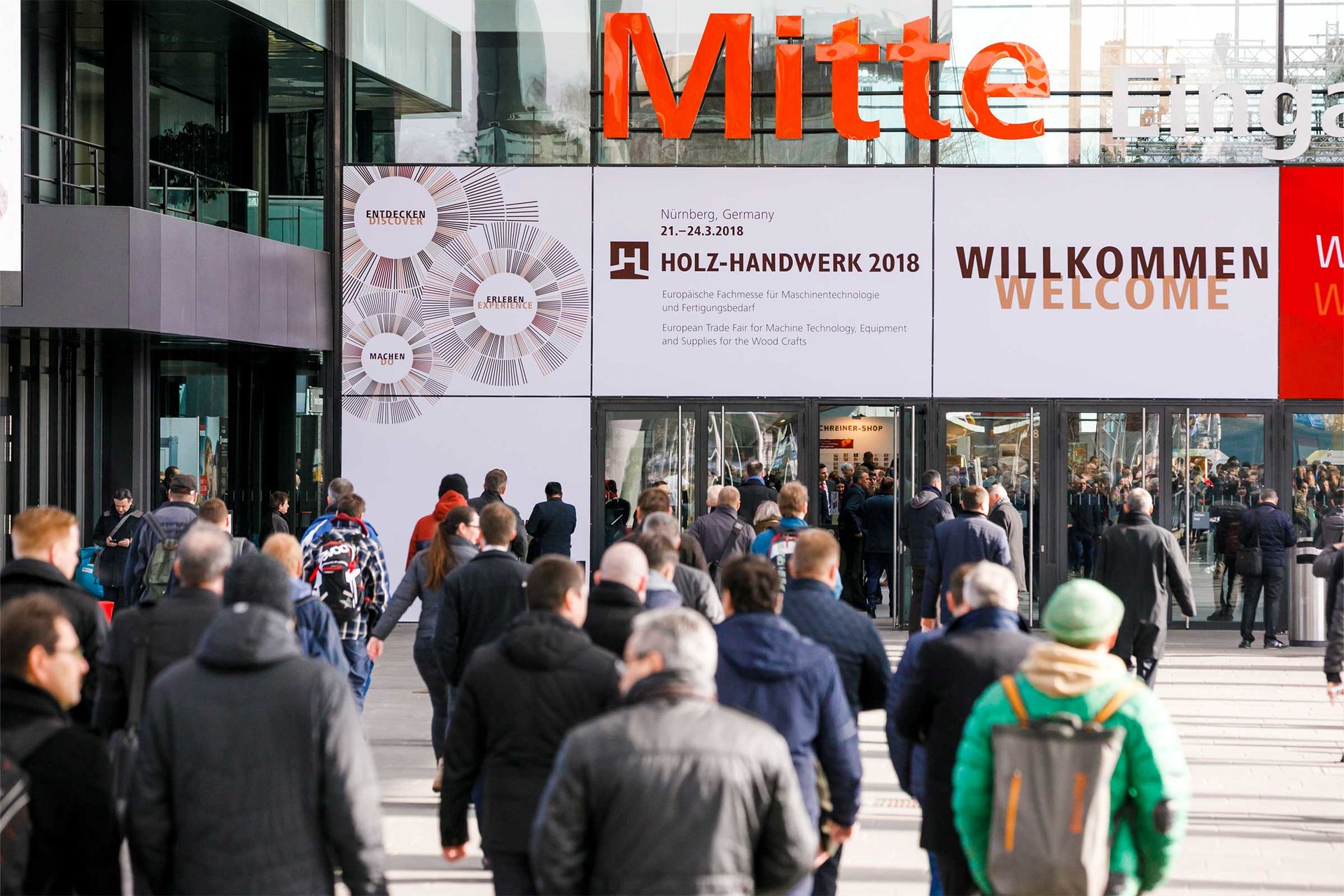 Frankfurt, January 20, 2022 – Dr Bernhard Dirr, Managing Director of the VDMA Woodworking Machinery Association, comments on the July date of the HOLZ-HANDWERK 2022 trade fair (12-15 July).
"Mid-July would certainly not be a desirable date in normal times, but we have to take the pandemic into account. The fact that the federal states with the most visitors do not yet have holidays is very convenient for us. In any case, we are looking forward to this important fair with confidence; we expect that a large number of the targeted visitors from the joinery and carpentry trades and other woodworking sectors will come to Nuremberg again. The commitment of renowned market participants such as Homag, Weinig, Biesse, Holz-Her, Leitz and Leuco is a clear signal from the exhibitor side.
However, it is also clear that the new date poses considerable challenges for the exhibitors: The entire organisation and scheduling of all exhibits will have to be completely restructured. It is possible that stand construction capacities will be in short supply in the summer because of the large number of made-up events. However, the companies are confident that they will manage. All in all, it will certainly be a special HOLZ-HANDWERK, although a summer date also has its appeal. We hope for a relaxed, high-quality fair that is hardly affected by COVID-19."
The VDMA represents around 3300 German and European mechanical and plant engineering companies. The industry stands for innovation, export orientation, medium-sized businesses and employs around four million people in Europe, more than one million of them in Germany alone.
VDMA e.V.
Lyoner Str. 18
60528 Frankfurt am Main, Germany
Telefon      +49 69 6603-1340
E-Mail       infoholz@vdma.org
Internet     www.vdma.org
Vereinsregister AG Frankfurt/Main, Nr. VR4278
Holzbearbeitungsmaschinen
Vorsitzender:
Markus Hüllmann
Geschäftsführer:
Dr. Bernhard Dirr