HOLZ-HANDWERK Newsroom
Analyse, plan, implement: Digitisation in the skilled crafts sector is a matter for the boss!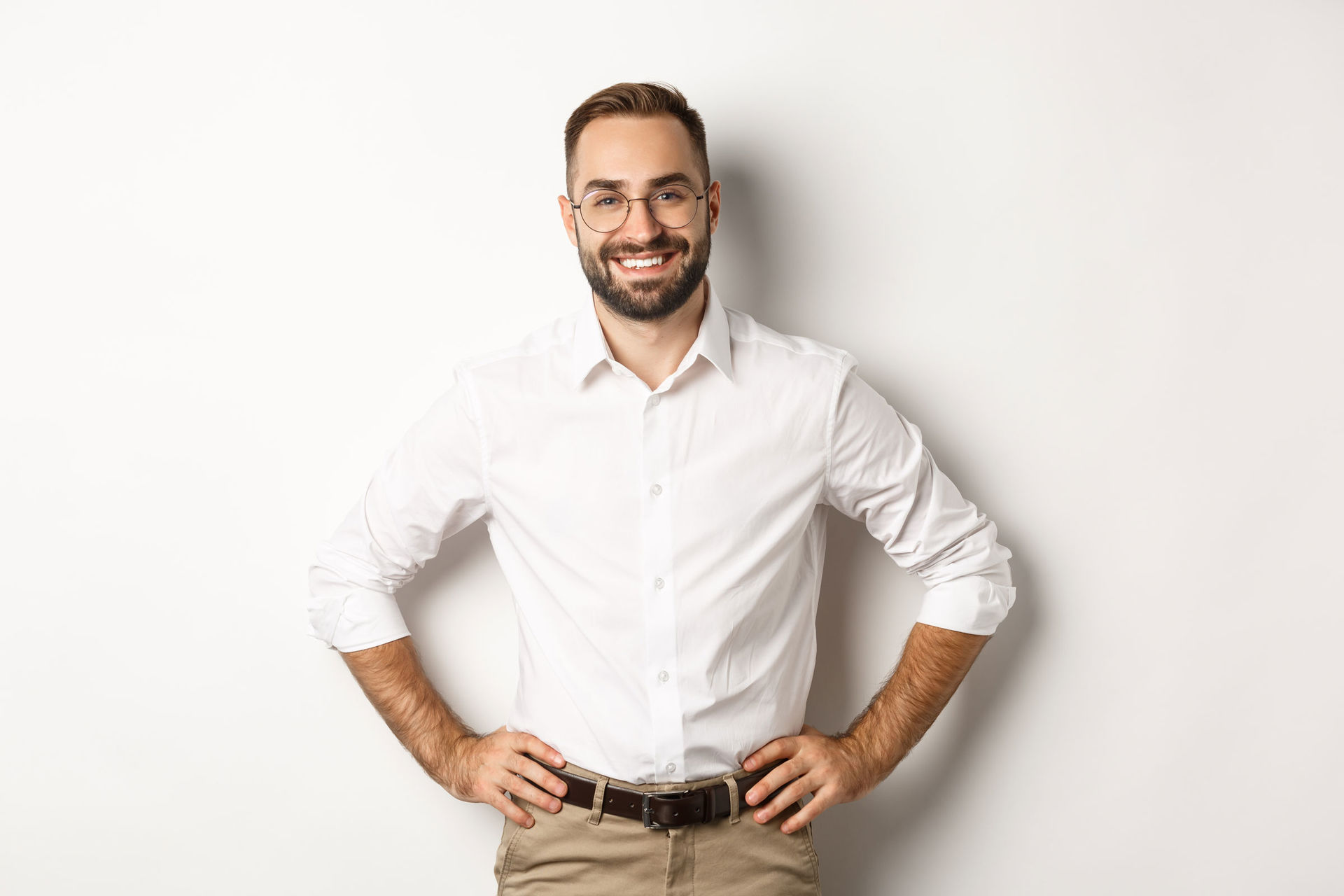 Do you want to digitise business processes in your company? Then you should consider where you stand "digitally" at the moment before asking yourself about implementation. So: First of all, check, review or analyse the so-called digital maturity level of your company. This can be done, for example, with an online maturity check ((LINK https://100prozent.digital/digitaler-reifegrad-check/ )), such as the one provided free of charge by the platform "100 PERCENT DIGITAL" especially for craft enterprises.
With this check, you can develop a "feeling" for where you currently stand in terms of digitalisation. The effort is manageable at around 15 to 20 minutes, but the concrete benefit is high due to the comprehensive individual evaluation. This applies to all businesses - regardless of whether you are still considering digitisation or whether you are already partially digitised!
Of course, you can also expand your knowledge of the maturity level of your business in detail with the help of a business consultant and through intensive discussions. As a rule, this requires the intensive external support of the experts.
The next step would be to set up a "working group" of motivated employees. The latter should be prepared to design a "digital roadmap" together with you. Whether this is done with outside support certainly also depends on the qualification and innovative capacity of the employees.
Develop a digital roadmap
When planning digitisation steps, first concentrate on the areas in your business that you think need the most action. This could be, for example, digital services via your website or work processes such as time and measurement recording. No matter where you start: It is important that you do not get bogged down and, for example, open up too many "construction sites" at the same time by adopting too broad a strategy.
Simplification is therefore a central key. It is important to develop a structured approach for this, which you - but also your staff - can follow. In principle, there are different approaches: If you already have a high digital affinity in your company, which ideally comes from you as the boss, it makes perfect sense to structure and start the transformation process from within.
If these competences or the time are not available to the necessary extent, you should sit down at the table with technology or digitalisation experts from the associations or organisations in your sector.
Develop awareness for new customer requirements
Customers today have long been digitally positioned and expect the same from their service providers! They also have an enormous "power tool" at their disposal: the internet! Whereas yesterday contact points were the telephone, the e-mail address or the first meeting in the company, more and more customers want the quick "click" - ideally with even quicker feedback from you. Today, a personalised website with up-to-date content that is also (!) optimised for mobile devices is expected as a minimum. Online product configurators are also very popular, with which prospective customers can get a first impression of what you offer and in which price range the desired end results are. Furthermore, digital contacts via the website or the usual social media are very popular.
Which approach is most suitable for you depends on your budget and human resources. There is no question that you will score points with the customer with the continuous digital documentation of your order and paperless invoicing.
Due to the transparency, i.e. the diverse research and information possibilities of the internet, customers are increasingly developing a "digital gut feeling", so to speak, as to who "their" business partner or service provider could be.
That's why digital habits and the expectations of your customers that go with them are a serious competitive factor that you should not ignore.
Using internet-based technologies
You can think value creation on a larger scale in your business - regardless of its size - if you combine digital technologies with your traditionally grown capabilities. In the cloud - i.e. the internet - many business applications are available to you today via "billing by consumption". Ideally, they are used via mobile apps. You can work with these immediately and without complex installation processes. Modern industry software is also set up in this way!
With the help of true cloud solutions, everyone involved in the project can make their contribution, be it in the form of data, documents, images, comments or messages. You can document your orders and all related information and processes professionally, automatically and completely.
All information and data can thus be stored and accessed at any time from any location with an internet connection. In addition, the data in a cloud is sustainably protected against loss and manipulation by third parties. Operators based in the EU are obliged to do this within the framework of the GDPR regulations.
You can assign different rights to the various participants (employees, colleague companies in a craftsmen's cooperation, customers, etc.) when editing and managing data. You can exchange data and documents automatically via data interfaces.
Cloud service providers, by the way, use state-of-the-art technologies - both for the operation and protection of their infrastructures, applications, customer data and connections. And they usually claim that their solutions are 99.99 per cent available. A
A value that you as a company will probably not achieve with a "normal" corporate IT, or only with enormous (cost) effort and the associated know-how.
Conclusion
There are no "patent recipes" for the digitalisation of companies. Above all, every craft enterprise must find its own individual path. And you should deal with this in your role as an entrepreneur. First in your head. Then check where you stand. Then you evaluate the current situation. Only at the end is the concrete implementation carried out.
The forum "A practical guide to digitisation for craftspeople" is the crucible of implementation-oriented digitalisation at FENSTERBAU FRONTALE and HOLZ-HANDWERK 2022 in Nuremberg. There, from 12.07.– 15.07.2022, you will find the right path to your own digitalisation for yourself and your company over four days. Information, inspiration and concrete knowledge on this and many other topics will be available live in the form of power interviews and personal exchanges with digitisation experts and fellow craftsmen.