HOLZ-HANDWERK Newsroom
Wieder Maschinenbau GmbH congratulates HOLZ-HANDWERK on its 20th anniversary!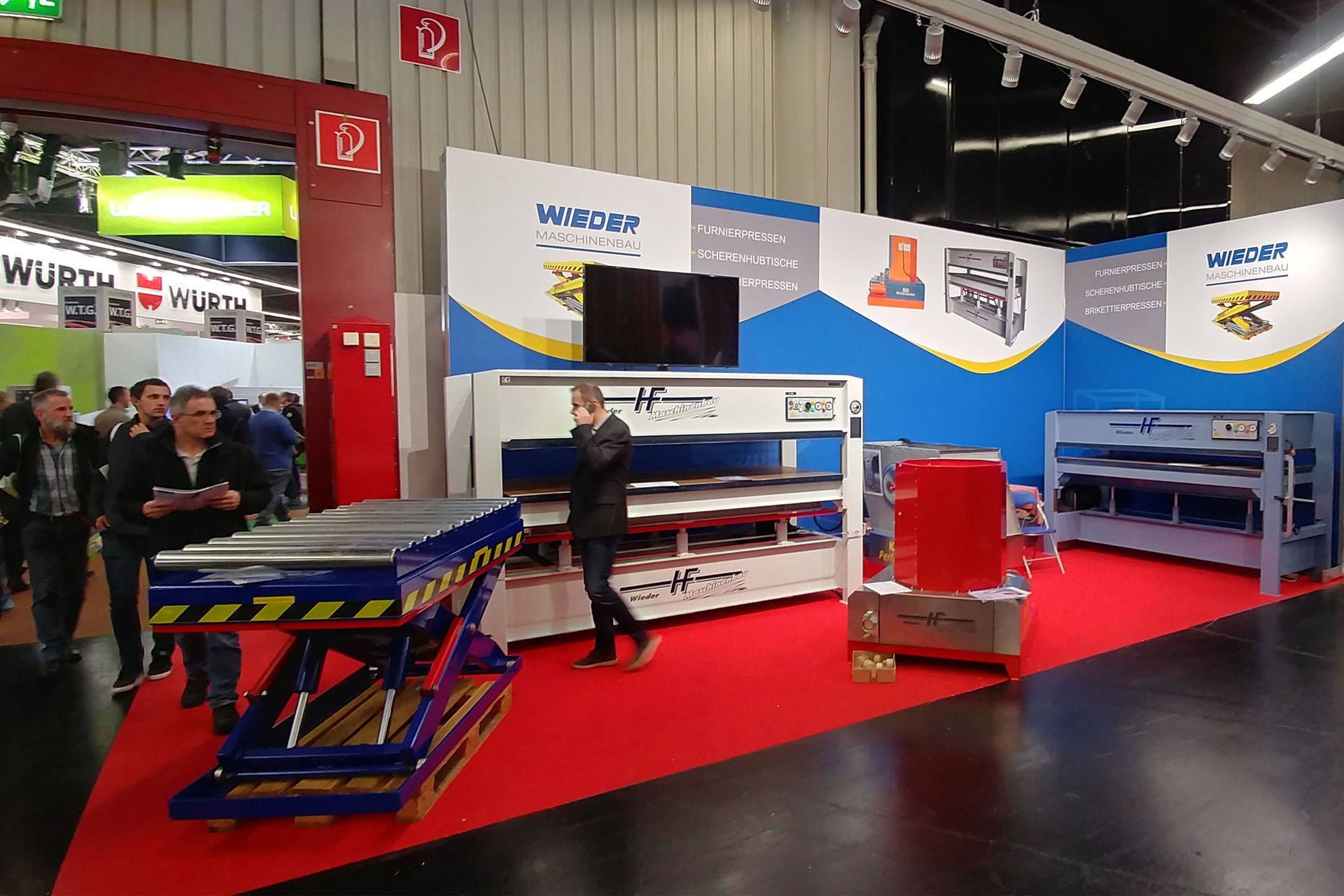 Now more than ever! In 2022, the 20th edition of HOLZ-HANDWERK will finally take place – many companions and partners have accompanied us for many years and remember the 19 previous events just as fondly as we do. Some of them look back and ahead with us on the occasion of our anniversary. Today Wieder Maschinenbau offer their congratulations.
Which HOLZ-HANDWERK anecdote from the 20 issues do you remember most fondly?
We were delighted to sell a machine at the trade fair that would will be delivered to Heilbronn immediately after the end of the fair – according to our office at home, Heilbronn is on the way home. Great – perfect!!! Unfortunately Heilbronn is not on the way to Salzburg, but exactly in the opposite direction – so the trade fair lasted one night longer for us!
Please complete the following sentence: What we like about HOLZ-HANDWERK is…
... that we meet exactly our target audience there. Namely, craftsmen and traders from the area between South Tyrol and Germany, including the Czech Republic.
What do you expect from your participation at HOLZ-HANDWERK 2022?
We expect all the advantages of a presence trade fair from our participation in HOLZ-HANDWERK 2022. No matter how good an online presentation is, it cannot replace personal contact. The conversation that directly and precisely answers the questions asked. The information that can be given in addition. And very important, irreplaceable and yet incredibly simple: the valued counterpart, the joy of conversation, the odd joke, all this creates a relationship in which business is successfully done and both sides can be satisfied.