HOLZ-HANDWERK Newsroom
Statement by Jürgen Köppel, Prasident of Eumabois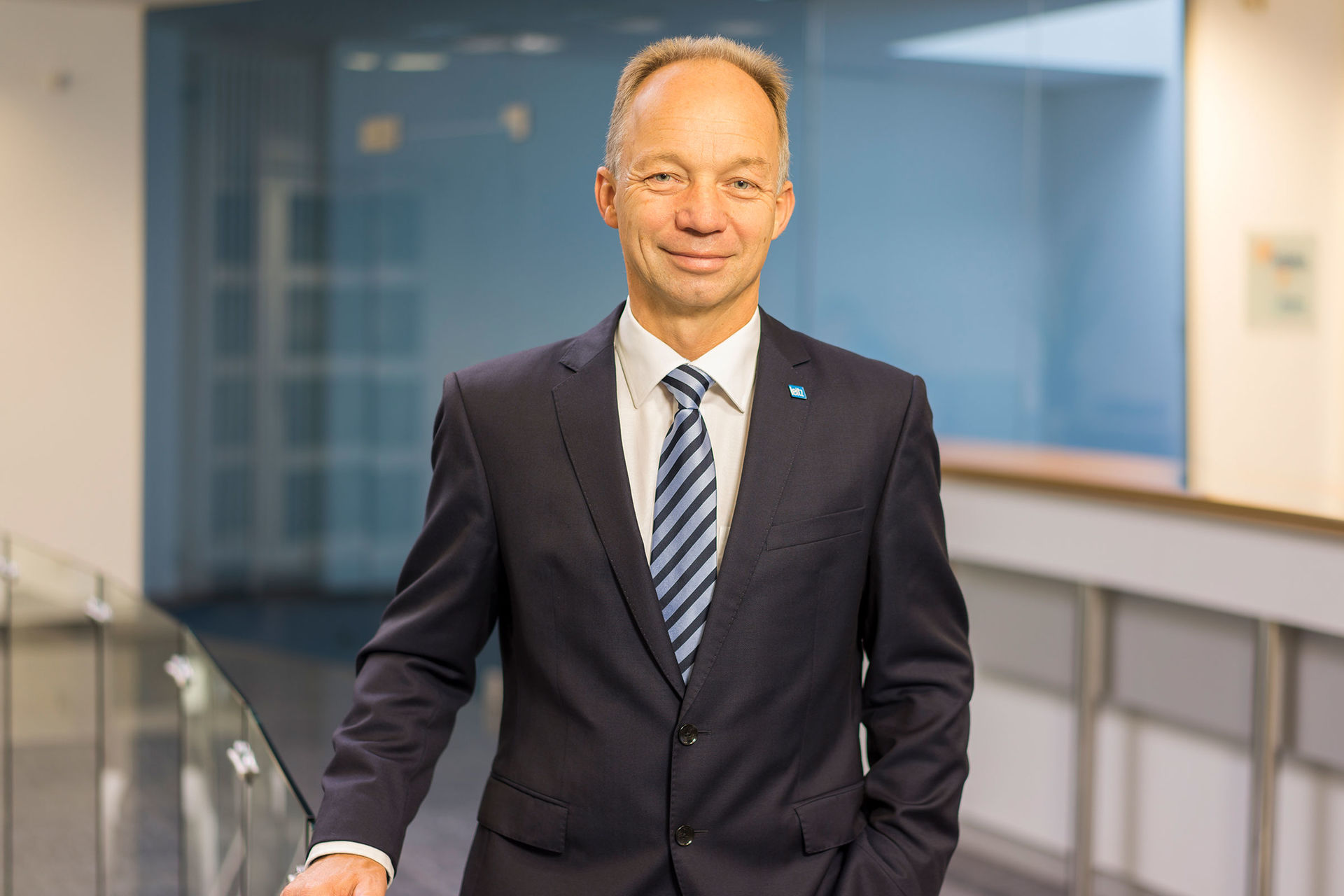 As Eumabois President, I am very pleased that the exhibition duo HOLZ-HANDWERK & FENSTERBAU FRONTALE 2022 will be held again on 12 - 15 July after four long years. When these two events normally open their doors every 2 years, Nuremberg is the talk of the town far beyond Bavaria and Germany, and not without reason, as more than 100,000 trade visitors always attend these important industry get-togethers. With the Corona pandemic still ongoing and the war in Ukraine, the marginal conditions are certainly not those we would all wish for. Nevertheless, I hear from all market participants, whether exhibitors or customers, that everyone is very happy to finally be able to hold a presence fair again. 
The exhibitors here in Nuremberg will again present new products and innovations beyond the megatrends such as Industry 4.0, automation and batch size 1 production in 2022. Even if we always talk about crafts, especially in Germany, the topics of automation and networking have also become much more important for small and medium-sized companies in recent years. With the exhibition duo, NürnbergMesse offers the ideal "marketplace" right now to present an optimal overview of the wide range of products live to interested parties. Certainly, the spirit so specific to Nuremberg, which we have probably all missed, will then also quickly reappear at the fair. Both as Eumabois President and as CEO of Leitz, I always look forward to taking part in the fair here in Nuremberg, as this fair is characterised by particularly intensive customer contact and a very good, decades-long cooperation with the organisers.  
For HOLZ-HANDWERK & FENSTERBAU FRONTALE, I wish us all numerous visitors as well as many interesting discussions and good business.
Yours
Jürgen Köppel
Eumabois President