HOLZ-HANDWERK Newsroom
10 questions and answers about recruiting employees in the skilled crafts sector!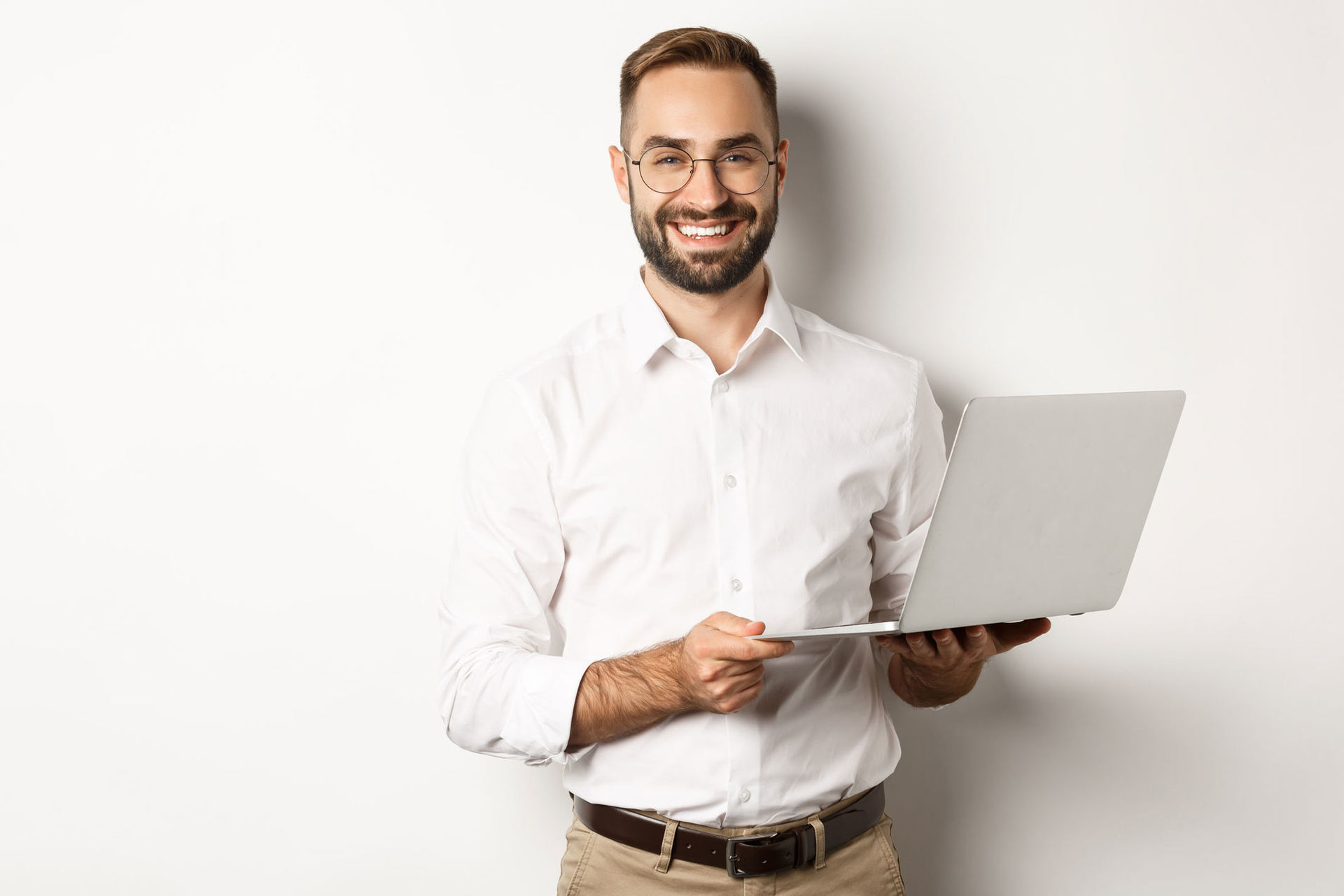 Employees are among the most important "capital" of your company. On the other hand, there is a shortage of skilled workers in many trades. This makes it even more important to develop and position your company as an attractive employer. According to a study by the Competence Centre for Securing Skilled Workers (Kofa) at the Institute of the German Economy (IW), just under 15 percent of the companies surveyed explicitly provide information about themselves as employers on their website. One of many tasks attributed to the entrepreneur himself in the vast majority of small businesses. The digitalisation of work processes, a modern working environment and a contemporary work and corporate culture are certainly among today's important assets with which a craft enterprise can promote itself as an employer. Here we answer 10 questions on this topic.
1 What is the importance of personal responsibility in a modern work culture shaped by digitalisation?
Traditional hierarchical powers should be in the past by today. Instead, rely on the autonomy of your employees. Ask questions, listen and make decisions together, which you also implement and support together. In this way, you create a climate of openness, closeness and identification. This can be the breeding ground for professional creativity and innovation. Finally, in the digital world of work you have the opportunity to turn your employees into knowledge carriers, information providers and users across all hierarchical levels and functions. For this, you need "smart" digital solutions that support all possibilities of dialogue or collaboration.

2 How can I redefine cooperation in my business?
Cooperation is changing in the context of digitalisation. New forms of behaviour, rules and especially the use of digital technologies are learning tasks for everyone.
This challenge has concrete implications, including for
the working environment by designing a digitally supported workplace as well as organising the necessary technology for it,
cooperation by changing forms of communication and adapting team rules,
the leadership of teams and companies by distributing responsibility and thus changing roles,
the exchange of knowledge among each other and with external parties through the provision of knowledge in virtual structures and the consequently changing nature of knowledge access.
The easier the digital tools are to use, the better and faster you can digitally "tune" your cooperation.
The opportunities lie in the better coordination between spatially distributed employees and teams with changing composition or high demand for up-to-date project knowledge, in the possibility of controlling management teams across different company locations, in making employees' working hours more flexible, in integrating external expert knowledge into internal teams, in making the organisation more dynamic in terms of its locations and in the availability of digital tools.
3 How can I redefine the rules of the game in my company for the digital world of work?
Your and your employees' open-mindedness for (digital) technology is very important in this context. If you communicate the (new) rules of the game well, everyone involved can benefit equally from working in a future-oriented craft company:
Develop a working culture that values your company's presence and impact towards your customers! Customers want to participate. It is important for them to express themselves, to share experiences and give feedback. Active and open dialogue between your employees and your customers is a correspondingly important building block on the digital customer journey from the first enquiry to placing the order and support beyond!
Develop the skills of your employees so that they enjoy using digital tools! In this way, you can fully exploit their potential. In addition to "learning by doing", you should firmly agree on and promote participation in further training for the effective use of digital tools.
"Invest" in new leadership concepts! While "traditional" leadership models mainly work with hierarchy and restriction (also of information!), cooperation, communication and the sharing of knowledge are at the centre of modern digital leadership. Such a cooperative leadership style has obvious advantages - and is more fun!

4 How important is an open culture for change?
Openness has a very positive effect on the courage of each individual to try out more. Digitalisation creates opportunities for the creative and agile minds in the company to think and (internally) communicate added value in the form of process, product and service innovation faster and more purposefully.
5 How do I create a working environment that gives my  employees the necessary degree of self-responsibility and freedom?
To do this, rely on existing interests, knowledge and experience. Promote potentials instead of "only" setting and enforcing corporate goals. Connect your employees with platforms as well as with experts to enable more knowledge for better decision-making processes and faster solutions.
The digital world of work also needs participation. Career planning in the digital world of work does not only concern those who want to control their own career. It also affects those who have to evaluate it, i.e. you as the boss or entrepreneur. Therefore, it must be clear that less and less "top-down" decisions are in demand.
In our changing environment due to digitalisation, a "culture of participation", keyword "wisdom of the many", makes your company attractive as an employer. This is extremely important today when it comes to attracting and retaining skilled workers.

6 How is the term "participation" to be understood in this context?
The term participation can be interpreted and implemented in different ways in the context of digitalisation and the accompanying changes in work culture. In addition to "real" participation in the company, there are, for example, the following ideas:
the opportunity to take an active part in all matters within the company;
contributing knowledge, information transfer or "additional" expertise;
actively taking part in change or solution processes.
These aspects offer the opportunity to involve employees in the company's digital change process according to their skills.
7 What challenges does the digitalisation of the economy pose for me as an entrepreneur?
It is clear that digitalisation has long since set in motion a cultural change in work. As described, this is (also) based on the diversity of life plans, a modern understanding of roles based on partnership and the desire for more time sovereignty or an individually "adjustable" work-life balance among all participants.
This change inevitably has consequences for you as a boss or entrepreneur - regardless of trade or company size. It creates new requirements that need to be resolved:
Radical change in markets and revenue models through new technologies
Change and expansion of value chains
Growing pace in (day-to-day) business due to changing customer demands
24/7 availability
Increasing multiculturalism due to the need to integrate skilled workers from other countries or cultures into the company
technological requirements for the flow of information and the management of the information overload
Collaborative working and compliance with rules and laws
New leadership concepts are therefore needed to enable the combination of human competence and professional or technical skills. In addition, it is important to let employees participate and help shape things. Therefore, support creative thinking in your company - both at management level and among your employees.
8 Why does digital knowledge management and the shortage of skilled workers in the skilled crafts sector affect each other?
In view of the current shortage of skilled workers, you would be well advised to initiate a climate of open communication and mutual support in your company. Invest in the technological and organisational structures that create the time and opportunities to digitally document and archive the existing and daily emerging knowledge in your company and make it available across departments and tasks as needed.
The value of good digital knowledge management will become apparent at the latest when qualified and experienced employees - for whatever reason - leave the company: Their knowledge will then still be available - for those who are there and those who are yet to come!
9 How can I build up (digital) innovation competence in my company?
One possibility that can certainly be implemented is to set up a "digitalisation working group". The goal is to integrate digital technologies into your existing core business in order to work more efficiently, but also to expand and complement it with the help of digital services.
To do this, invite employees who are interested in "sticking their nose in the wind" with you. Also involve like-minded people from your business network who may already have experience and are willing to share it with you.
Make use of digital planning tools such as the Business Model Canvas (BMC) to develop your ideas. With BMC you get an ingenious tool with which you can quickly and transparently develop, structure, visualise and test projects in the manner of "Post-it" sticky notes. Besides, everyone involved gets practice in using a cloud-based digital tool!
10 How can I advance measures for (digital) information exchange and cooperation within the company and with business partners?
First of all, make sure that your employees can use up-to-date smartphones, tablets or notebooks as well as job-related digital (i.e. networkable) devices - e.g. for measurement preparation - without restrictions in their daily business. And then you create exactly the "collaborative framework conditions" that suit you.
In this context, a distinction is made between three forms of cooperation:
Team collaboration: Intra-company cooperation, team collaboration, is less about a functional division of tasks within departments. Rather, the focus is on cross-departmental project work. 
Cross-company collaboration: Digital networking and cooperation with business partners in the form of cross-company collaboration could, for example, accelerate cross-company business processes and decisions in projects.
Mass collaboration: Mass collaboration is becoming more and more important. For example, you network your employees via a professional messenger service, ensure the exchange of knowledge and improve collaboration. Business networks, such as XING and LinkedIn, can also be used well for this purpose.
Collaboration is successful - both internally and externally - when the corporate and working culture fits in. In other words: openness, common goals in the sense of the corporate strategy, not to forget a bit of courage.
The forum "A practical guide to digitisation for craftspeople" is the crucible of implementation-oriented digitalisation at FENSTERBAU FRONTALE and HOLZ-HANDWERK 2022 in Nuremberg. There, from 12.07.- 15.07.2022, you will find the right path to your own digitalisation for yourself and your company over four days. Information, inspiration and concrete knowledge on this and many other topics will be available live in the form of power interviews and personal exchanges with digitisation experts and fellow craftsmen.