HOLZ-HANDWERK Newsroom
Here's where it gets concrete: Forum on the practical shaping of digitalisation in the skilled crafts sector!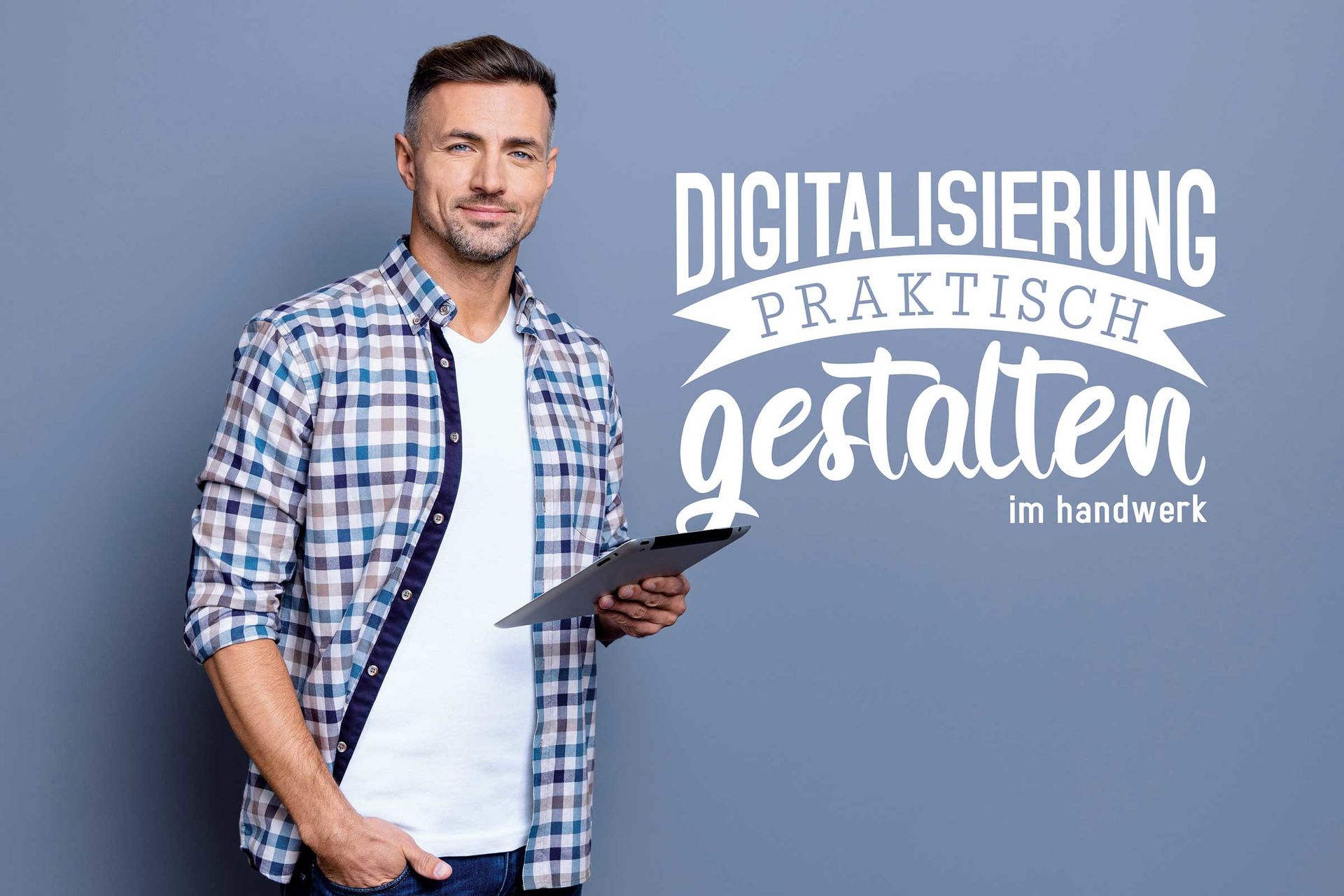 From Tuesday, 12 July, to Friday, 15 July 2022, innovations and pioneering technologies for industry, crafts and automation as well as special shows and forums await you at the FENSTERBAU FRONTALE 2022 (www.frontale.de/en) and holzhandwerk 2022 (www.holz-handwerk.de/en) trade fairs.
As part of the forum Making digitisation practical in the skilled trades in Hall 8, Stand 8-316, experienced skilled trades entrepreneurs will describe their path to digitisation in entertaining power interviews. They will share with the audience their own experiences and the concrete benefits of digital solutions that have been implemented in real life.
Over four days, you will learn about the positive effects of digitalisation and automation on efficiency and productivity in your company. Practitioners use concrete examples to show how you can optimise the recruitment, training and retention of qualified employees with the help of digital support. They explain why customers now expect craft businesses to work with networked systems, which digital services are in demand today and how you can integrate them into your business.
Digital pioneers in the skilled crafts sector will discuss with experts from technology and science what concrete opportunities will be opened up in the future for businesses of all sizes and in all skilled crafts sectors through the use of the latest digital technology.
 
Four days - four main topics on digitalisation
The forum Making digitisation practical in the skilled trades will focus on four key topics of digitisation: Efficiency and productivity, Employees, All about the customer, Looking beyond the horizon.
During the four days of the trade fair, visitors will gain insights into tried-and-tested approaches in 40 30-minute interviews, which they can adapt and implement directly to their needs.
Detailed topics of the focus on efficiency and productivity are, for example:
Digital from the first contact to the final invoice - is that possible?
How do intelligent assistance systems increase the efficiency of production and construction sites?
The focus on employees is, among other things, about:
This is how it works - successfully addressing, attracting and retaining skilled workers!
What role do generational change and business handover play for the (digital) work culture?
The focus on the customer deals with topics such as:
Referral marketing in social media - the royal road to new customer acquisition!
Explainer videos in social media say more than paper brochures!
When you look beyond your own nose, you finally get expert perspectives on questions like:
Which future trends should entrepreneurs already know about today?
Which new craft business fields are hidden in future technologies?
Each forum day ends with a one-hour, moderated round of talks. Participants are entrepreneurs from the skilled crafts sector and digitisation experts from organisations, science and business.
Conclusion
The forum "A practical guide to digitisation for craftspeople" is the crucible of implementation-oriented digitalisation at FENSTERBAU FRONTALE and HOLZ-HANDWERK 2022 in Nuremberg. There, from 12.07.– 15.07.2022, you will find the right path to your own digitalisation for yourself and your company over four days. Information, inspiration and concrete knowledge on this and many other topics will be available live in the form of power interviews and personal exchanges with digitisation experts and fellow craftsmen.
Get your ticket now: www.holz-handwerk.de/tickets
More information about the forum: https://www.holz-handwerk.de/en/events/2/forum-a-practical-guide-to-digitisation-for-craftspeople/768580