HOLZ-HANDWERK Newsroom
BM of Konradin-Verlag Robert Kohlhammer GmbH congratulates HOLZ-HANDWERK on its 20th anniversary!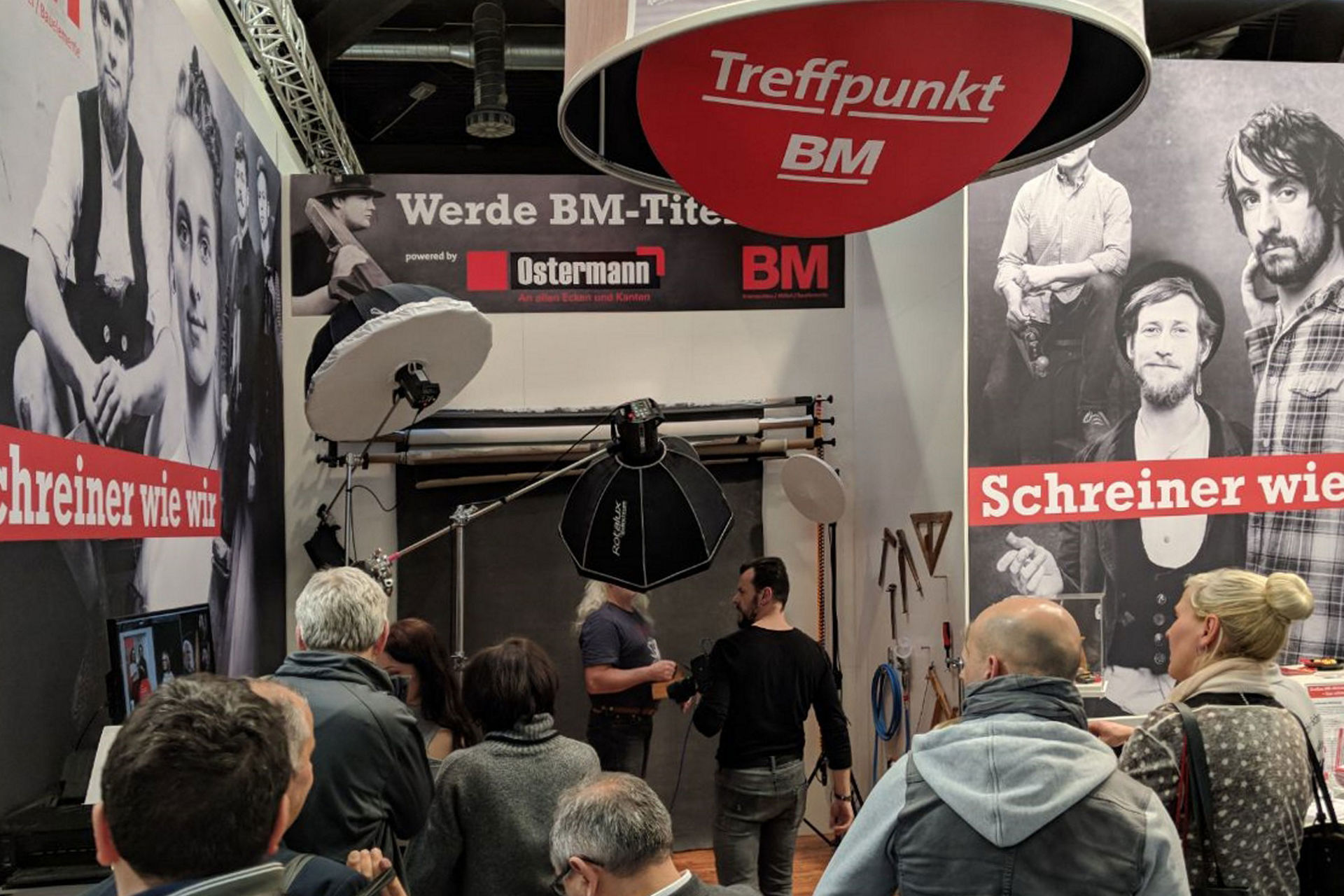 Now more than ever! In 2022, the 20th edition of HOLZ-HANDWERK will finally take place – many companions and partners have accompanied us for many years and remember the 19 previous events just as fondly as we do. Some of them look back and ahead with us on the occasion of our anniversary. Today BM of Konradin-Verlag Robert Kohlhammer GmbH offer their congratulations.
Which HOLZ-HANDWERK anecdote from the 20 issues do you remember most fondly?
There are many anecdotes that we remember with a smile. A brief but intense adrenaline rush occurred on the eve of the HOLZ-HANDWERK 2014 trade fair. We were doing the final fine-tuning for the then premiere of our "Become a BM title star" photo campaign and wanted to test a particularly cool photo atmosphere with light fog. But with the first short push on the fog machine, a huge cloud immediately rose upwards and took direct course towards one of the numerous smoke detectors. Breathless minutes followed and when it was clear at some point that this would no longer be triggered and thus the entire hall must be evacuated, the after-work beer tasted especially good.
Please complete the following sentence: What we like about HOLZ-HANDWERK is…
...the quality of the visitors. At no other event is our trade so strongly represented – from apprentice to owner. The trade fair atmosphere is personal and authentic. We BM editors are all trained carpenters and joiners "plus X". Every time it is a great enrichment and sincere pleasure for us to get into conversation with our readers at eye level – from colleague to colleague. In this way, great stories and long-standing contacts are always created.
What do you expect from your participation at HOLZ-HANDWERK 2022?
First and foremost, we are very much looking forward to finally being able to talk face to face again with carpenters, joiners, window makers as well as friends, industry players and of course our business partners. No virtual tool in this world can replace that. And there is probably no better place for this than the Nuremberg trade fair double. But we also expect a spirit of optimism from HOLZ-HANDWERK – for example, in the form of powerful innovation impulses in the future topics of digitalization and automation. This includes not only the solutions on offer, but also the product presentations at the trade show booths. Here, we expect an exciting mix of real steel and virtual elements such as augmented reality, which will provide visitors with surprising and completely new trade show experiences.