HOLZ-HANDWERK Newsroom
HOLZ-HANDWERK 2022 under starter's orders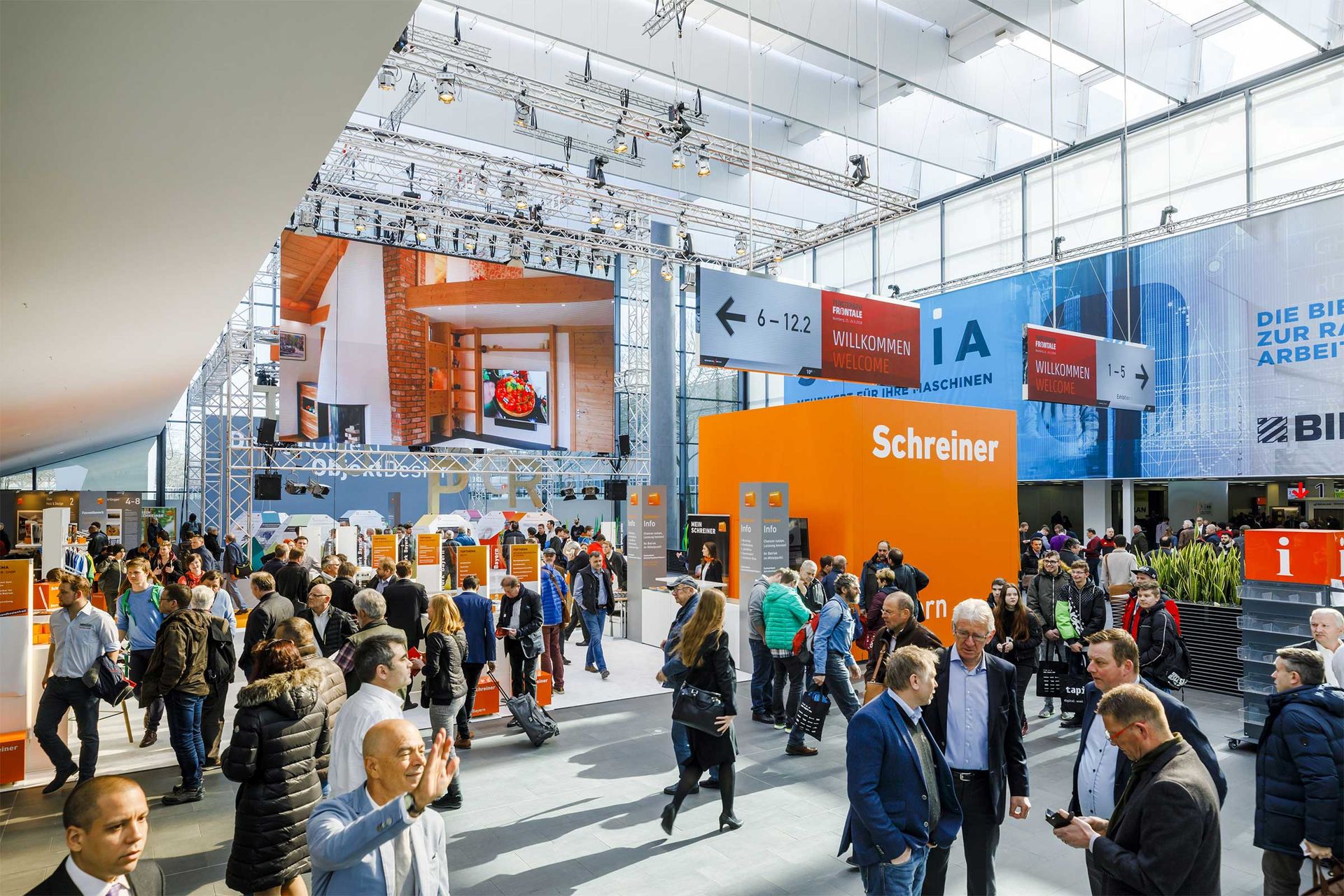 The registration phase for the 20th anniversary round of HOLZ-HANDWERK has begun. From Tuesday 29 March until Friday 1 April 2022, the trade fair will have a new weekday schedule for the first time, but as always will run parallel to FENSTERBAU FRONTALE. Companies booking a stand by 30 June will enjoy an early bird discount. Interested exhibitors can find all the information they need at: http://www.holz-handwerk.de/application
The trade fair organisers in Nuremberg are eagerly anticipating the event: "In 2022 we finally get to 'Discover. Experience. Do' again, in keeping with our slogan! After 1,466 days, this gathering will give representatives of the industry the opportunity to talk face-to-face with one another for the first time after the crisis and explore the pioneering concepts and innovations that have resulted in the interim," says Stefan Dittrich, Director of HOLZ-HANDWERK. In 2020 the trade fair pairing HOLZ-HANDWERK and FENSTERBAU FRONTALE was one of the first exhibitions that had to be cancelled due to the Covid-19 pandemic. "In our conversations with customers we are getting a lot of positive signs that the industry is looking forward. In 2022 we plan to once again provide the familiar blend of specific technical problem-solving and personal networking and hope to inspire our exhibitors and visitors with the typical hands-on atmosphere of HOLZ-HANDWERK!"
A concept that has stood the test of time over 20 rounds
HOLZ-HANDWERK covers all products and technologies relevant to the everyday work of wood processing companies and is therefore the must-do event every two years for joiners, carpenters, specialist dealers and experts in furniture-making and interior fittings. The products on display range from woodworking machinery, power tools and pneumatic tools, software, fixing systems, hardware, construction elements and fitted systems to timber and engineered wood. At the previous event in 2018, more than 110,000 visitors learned about the latest trends and topics affecting their respective industries at the parallel fairs HOLZ-HANDWERK and FENSTERBAU FRONTALE. The main reasons given by visitors for attending HOLZ-HANDWERK were to broaden their professional knowledge and get information on product innovations. And these industry professionals were certainly not disappointed: 97 percent of visitors were satisfied with the products and solutions on display at HOLZ-HANDWERK 2018, and the numbers intending to visit the event again were correspondingly high. Exhibitors were also impressed. Almost all companies – no less than 98 percent – were able to reach their target groups, while 95 percent expected follow-on business due to contacts made at the event.
HOLZ-HANDWERK will take place for the 20th time in 2022 and will be jointly organised by the VDMA's Woodworking Machinery Association and NürnbergMesse GmbH. The co-sponsor of the event is the Bavarian Carpentry Association (FSH).
The closing date to register for HOLZ-HANDWERK 2022 is 31 July 2021.