HOLZ-HANDWERK Newsroom
First steps on the way into the Multi-Cloud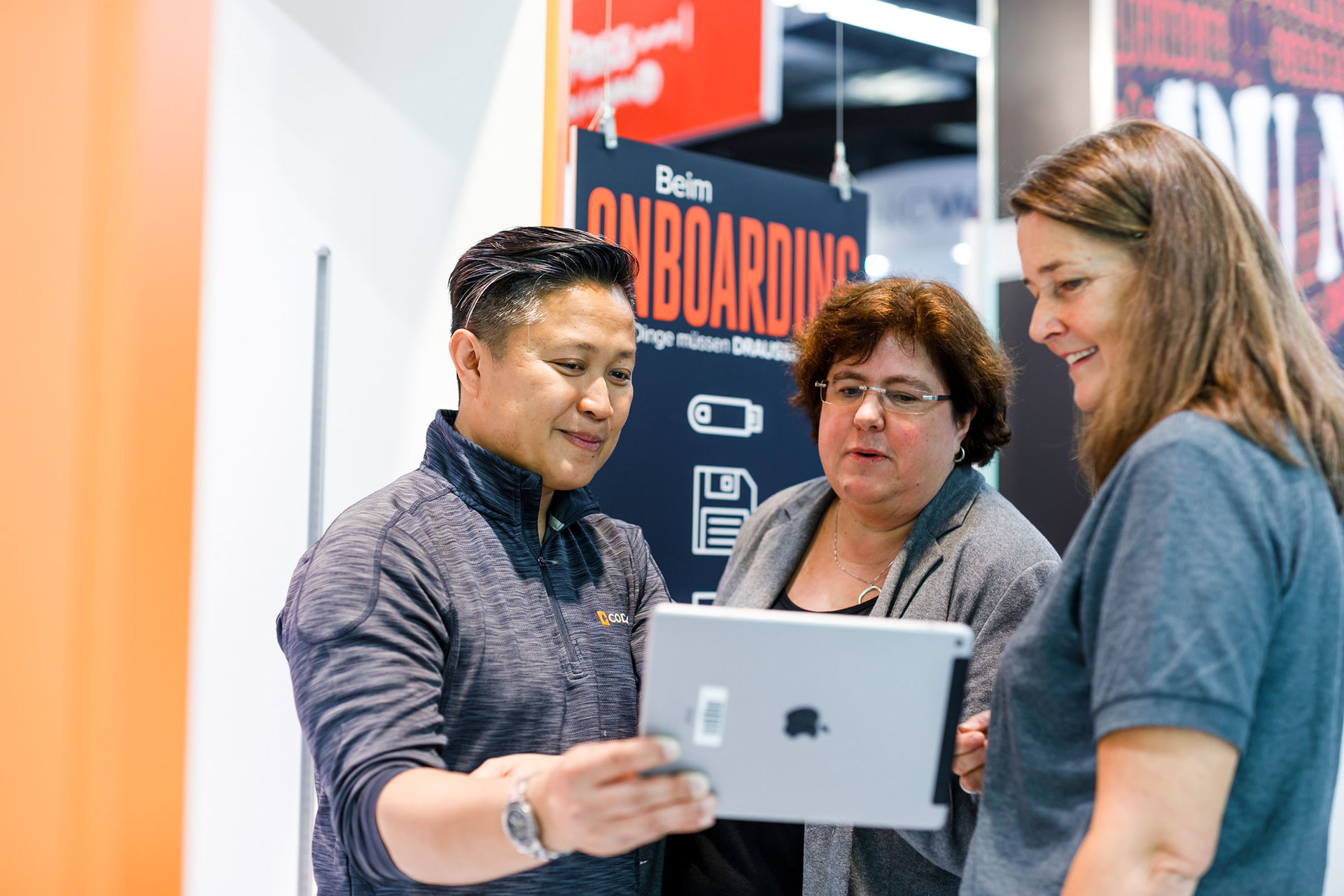 Further, always further ... The guiding theme that once drove Olli Kahn to top performance in his soccer career can also be used as an incentive for craftsmen to continuously advance their digitalization. But how do they proceed in concrete terms?
Largely self-contained industry solutions that are often expensive to purchase and maintain and that claim to cover all relevant areas at once may (still) be indispensable in everyday work with their essential functions. In contrast, the powerful software solutions, which are usually kept on site via servers and PCs, are a real obstacle to further digital development. The strong dependence on such IT solutions, which disturbs many entrepreneurs anyway, can even go so far that ultimately the IT partners and software providers indirectly determine the pace of their own progress. Anyone who wants to make faster progress while remaining flexible will pursue other digitization concepts that are specifically tailored to the needs of small and medium-sized businesses. 
The Multi-Cloud Approach is ingenious, still visionary – and yet the right way
The proven way to do this is to simply subscribe to cloud services in a broad range of web-based SaaS (Software as a Service) tools, which provide the right functions for individual requirements and are also easily available via apps on the Internet and smartphones. The advantage of such a multi-cloud approach is that, in contrast to a powerful all-round software, the software tools only do what they are really good at. They are faster to set up and easier to use by employees and - as soon as requirements change – are also relatively easy to replace. The catch? The individual cloud solutions must be able to exchange data with each other. Otherwise, the dreaded "information silos" which are opposed to a smooth workflow and thus, so to speak, "betray" the transparency ideals of the cloud and thus also of digitization.
Isolated solutions lead into the digitalization dead end...
...and must therefore be avoided. When selecting suitable cloud applications, their integration capability should therefore also be a decisive criterion. Apps that are suitable for both practical use and for craftsmen provide suitable interfaces (API, Application Programming Interface). It is even better if the provider takes care that his app is designed to be open and collaborative. A task management tool such as Meistertask can be integrated into team-oriented, cloud-based office applications such as Google G Suite and Microsoft Office 365. In addition, Meistertask also supports cloud services such as Zapier or IFTTT (IF THIS THEN THAT). These offerings are specifically designed to link web-based applications with each other and automatically pass on relevant data and work instructions to other apps via relatively simple mini-programs (Applets) that can be set up by the user. Zapier can break open the data silos of more than 1500 web applications via the interface links and corresponding accesses, so that users – without programming knowledge, mind you, but with a little joy of experimentation – can organize individual, automatically running data transfers on their own. It's just a pity that (once again) an American company is behind the smart paper app and and thus there is an increased need for legal clarification with regard to compliance with the EU DSGVO requirements, especially when processing personal data.
The Multi-Cloud must be the goal
Companies select their business apps from a broad cloud offering to create their customized software toolbox. If the individual components then interlock smoothly and securely in the background so that the boss can control his entire operation via one (!) central dashboard, the vision of the Multi-Cloud becomes reality. Until then, the digitalization process will continue step by step.