HOLZ-HANDWERK Newsroom
Thinking digitally about customer service in the skilled crafts sector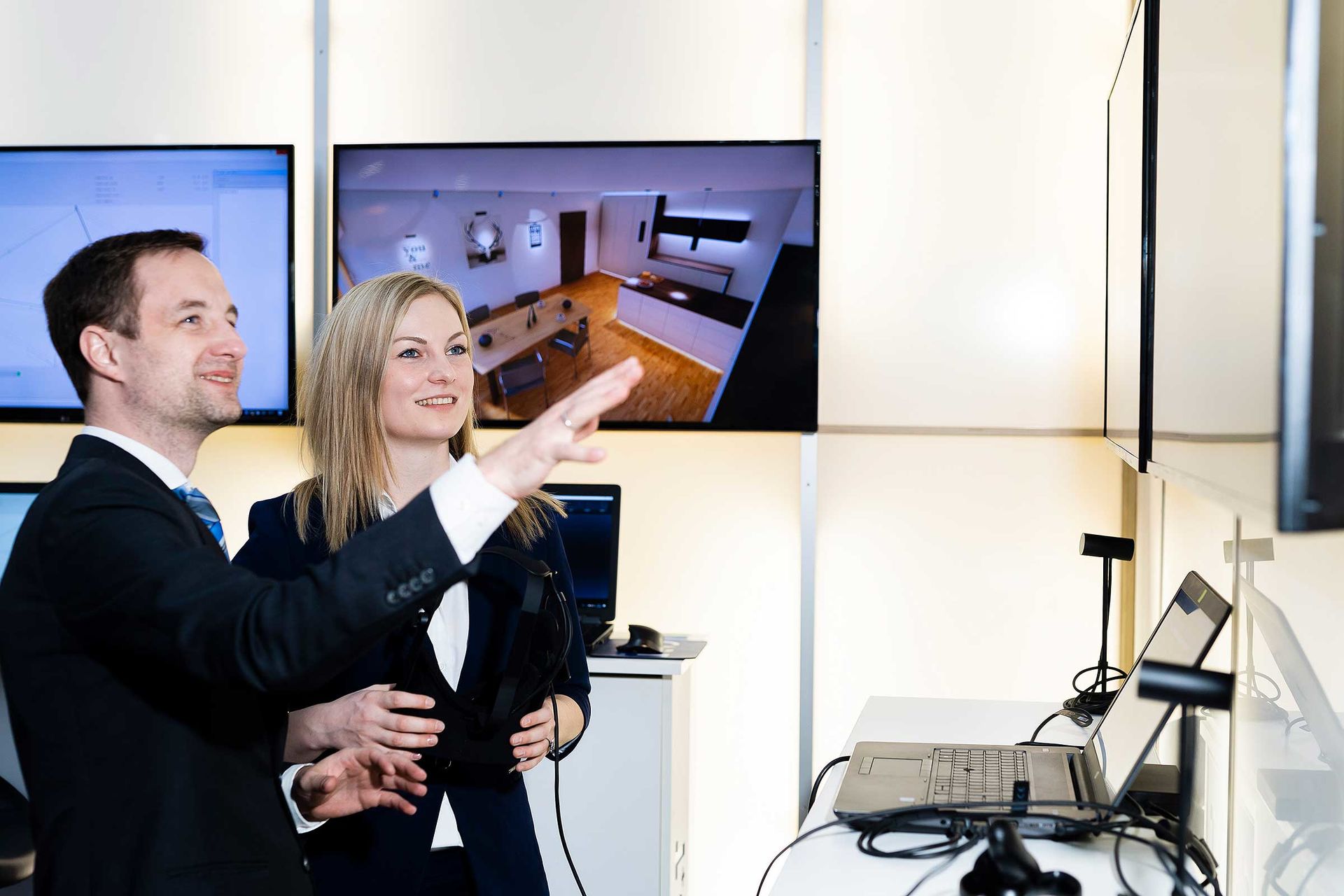 Digital customer service is often underestimated. It is not just a 'nice-to-have', but the engine for a successful business. All craft businesses need to know is how to make the best use of the various digital channels to be even closer to the customer. They are supported in this by live chats, bots, social media and configurators, among other things.
"If you have any questions, we are always there for you."
It sounds like a mantra, the sentence that has always signalled reliability and loyalty in business correspondence. However, while "anytime" used to mean a limited period of time between 8 a.m. and 4 p.m. before the advent of digitalisation, today the term can be taken literally. Since we are networked almost around the clock via a wide variety of channels, from smartphones and tablets to desktops, this phrase has taken on a whole new dimension.
Customer service: Do you only phone or do you already chat?
Craft businesses must also do justice to this new dimension. Today, customers want answers to their questions at any time and immediately. Verbal interaction in customer service is on the decline. In other words: telephoning is out. Gone are the days of "We'll get back to you next week" and endless telephone loops. Those who don't jump on the bandwagon of live chats, chatbots and messenger apps may be left behind.
How digital are you?
Digital customer service has not only caught up with telephone and email in terms of immediate help, it has literally revolutionised customer communication.
The "big players" are leading the way. At corporations, on internet platforms and in the entire orbit of social media offerings, customers have long been addressed one hundred percent digitally. This is a great advantage for all digital newcomers, because the rules of the game are already well known to customers.
The dialogue between companies and customers, partners, employees and suppliers takes place online. Tiles for the bathroom or new flooring for the kitchen are ordered from the couch or deck chair, the initial decision to build a house is sometimes made at the Italian restaurant during the lunch break, the appointment with the heating installer is made via an online form. Even complaints management is now almost exclusively digital.
No fear of artificial intelligence
The central tool for confident communication with customers is first and foremost an interactive offer on the company website, where one can communicate with customers in real time. As in the social media and messaging services, chatbots are common here, which can provide information quickly, especially for frequently asked questions, or answer e-mails automatically. There are no people behind them, but rather adaptive systems that recognise text and voice inputs. Chatbots use programmed routines, databases, internet searches and artificial intelligence to answer questions. Avatars are often used to give the chatbots their own identity. Here, a real customer advisor slips into a digital role. Live chats go a big step further in the direction of top customer service: Here, employees answer questions in chat in real time.
Being where the customer is
In order to be able to react quickly and adequately to customer wishes, it is important to always be where the customer is. The customer should be able to be picked up in the usual social media channels and be provided with a portfolio of features such as YouTube videos, chat rooms, blogs and comment fields. It is not important to be omnipresent. It is more effective to get the maximum out of the channels used. Explainer videos, presentations, image films – those who play out a digital customer space optimally can retain customers for many years.
Addictive potential possible!
In this context, digital customer service goes far beyond question management. With online configurators, customers can plan products individually on the craftsman's website and, ideally, order them immediately. For example, a roof, a piece of furniture, a façade design. Once you have started to get involved digitally, you most likely won't be able to get away from it. Anyone who has realised how much power there is in the possibilities of digital customer communication will never let go.
The Internet of Things – the service revolution
A good example in this context is the "Internet of Things" (IoT). A gigantic market is currently emerging here. The IoT enables communication between everyday objects. For example, the IoT will enable craft businesses to respond more quickly and flexibly to customer wishes. For example, heating and air-conditioning systems already "report" to the tradesman carrying out the work. The fault is displayed on the smartphone. And the service can start immediately, either via remote access or directly on site. There is no need for dialogue with the customer, as it is also integrated into the dialogue by the system.
Conclusion
Digitised customer service sounds highly complicated to many craft businesses. But it is not. Those who optimally orchestrate their offers create contemporary and user-friendly customer experiences – at manageable costs. Industry insiders agree: digital customer service is a key factor for success in the future.