HOLZ-HANDWERK Newsroom
WEINIG VERTRIEB UND SERVICE GmbH & Co. KG congratulates HOLZ-HANDWERK on its 20th anniversary!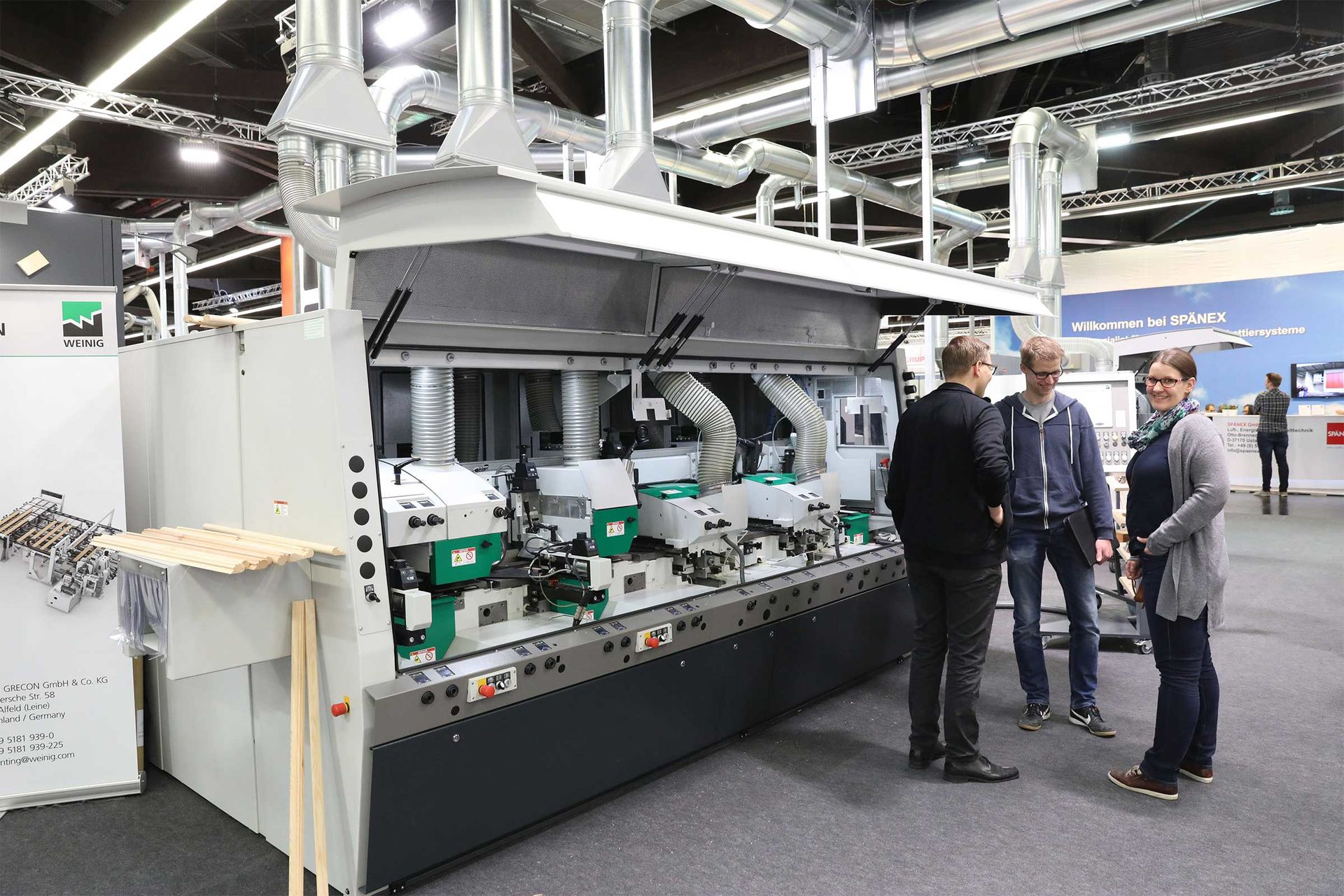 Now more than ever! In 2022, the 20th edition of HOLZ-HANDWERK will finally take place – many companions and partners have accompanied us for many years and remember the 19 previous events just as fondly as we do. Some of them look back and ahead with us on the occasion of our anniversary. Today WEINIG VERTRIEB UND SERVICE GmbH & Co. KG offer their congratulations.
1. Which HOLZ-HANDWERK anecdote from the 20 issues do you remember most fondly?
Over so many years of shared experience, it is not easy to select a single anecdote. Especially since the best anecdotes are anyway the ones that everyone laughs about behind closed doors after the official part and that are better left among those involved – true to the motto: What happens at HOLZ-HANDWERK stays at HOLZ-HANDWERK.
While we think back with a smile, we look forward to the coming edition of the long-standing highlight in the trade fair calendar and to the next great, funny, whimsical or bonding experiences that will provide material for the anecdotes of the future.
2. Please complete the following sentence: What we like about HOLZ-HANDWERK is…
... on the one hand, the perfect combination of the two exhibitions HOLZ-HANDWERK and FENSTERBAU FRONTALE and, on the other hand, the excellent trade visitors, which is represented in Nürnberg in particularly large numbers.
3. What do you expect from your participation at HOLZ-HANDWERK 2022?
HOLZ-HANDWERK 2022 symbolises a return to normality for us and is a sign of hope for renewed personal contact with our customers. We are already looking forward to being able to present our new products to a wide audience and to having personal discussions again. Since we have been here from the very beginning, HOLZ-HANDWERK 2022 is the continuation of a long tradition and at the same time a sign of a new beginning in a world after and with corona.

Oliver Kunzweiler, Head of Central Marketing, WEINIG VERTRIEB UND SERVICE GmbH & Co. KG