HOLZ-HANDWERK Newsroom
All-IP in trade: Communication without limits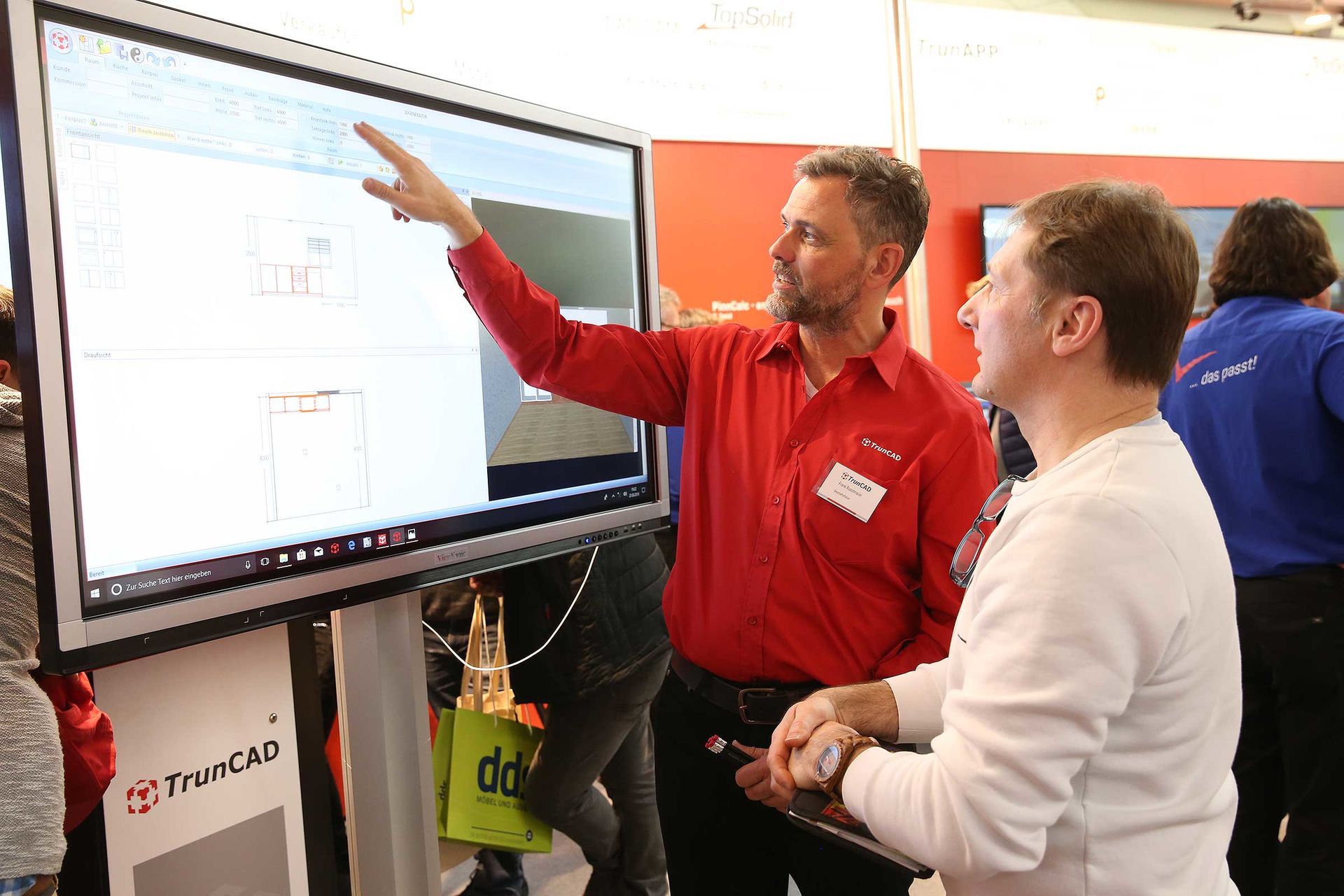 All-IP enables voice and video conferencing, fax, e-mail, instant messaging and presence features on a single network based on the universal Internet protocol (IP). Distributed work environments, employees who are constantly on the road at construction sites or during maintenance work, different preferences for the end devices used and working in the home office are no problem for All-IP. The IP-based merging of all channels used for internal and external communication and for people to work together provides for more speed in work processes.
A uniform IP-based communication and data platform, where the Internet takes over the transmission equally, the key is to more flexibility and simplicity of the entire voice and data communication. The IP protocol also supports the convergence of fixed and mobile networks, as it is used in both technologies. This offers opportunities for harmonization and creates synergies, reduces operating costs and streamlines existing telephony structures. The familiar ISDN functionalities of a telephone system, such as multiple voice channels and phone numbers, comfort features such as caller identification, call forwarding, blocking of unwanted calls, etc., are not only retained during the conversion from ISDN to All-IP, but are expanded by numerous other functions.
All-IP makes communication flexible
By switching to All-IP technology, craft enterprises can optimize their entire communications infrastructure and at the same time make it future-proof.
This is complemented by a high degree of scalability. New locations or employees in the company, an expansion of the product and service portfolio - all of this can be set up as required and also easily "decommissioned" again if necessary. In addition, the smartphone can then be easily and fully integrated into corporate communications via app.
This also reduces costs and increases availability under one number, because with an IP-based telephone system, the IP telephony account is not tied to a physical room, nor does the user have to be located on the company premises. Instead, with this new technology, with an appropriately configured terminal device, you can remain reachable under your usual fixed network number wherever you are. This also applies to the seamless integration of cell phones or "third-party phones" in hotels, at home or elsewhere as fully-fledged extensions.
All-IP optimizes workflows
You benefit from the conversion to All-IP not only in terms of technical simplifications and lower costs. It is also about improving processes, for example in collaboration within the company or with customers and suppliers, because an IP telephone system can do more than just telephony. It bundles all communication channels, such as telephone, mails, instant messaging and chats, clearly arranged on only one platform. This means that you can always be reached on the channel that is currently free or best suited to your needs. Calls can be initiated directly from other applications – for example, from e-mails, websites or CRM – at the click of a mouse. Practical functions such as video telephony, instant messaging, intelligent call forwarding or presence information make everyday work easier.
Conclusion
With All-IP, telephony integrates seamlessly into the general data infrastructure of the company. This means that the telephony data is also must be protected just like other company data. All existing possibilities for encryption can and should be used accordingly.