HOLZ-HANDWERK Newsroom
Striebig AG congratulates HOLZ-HANDWERK on its 20th anniversary!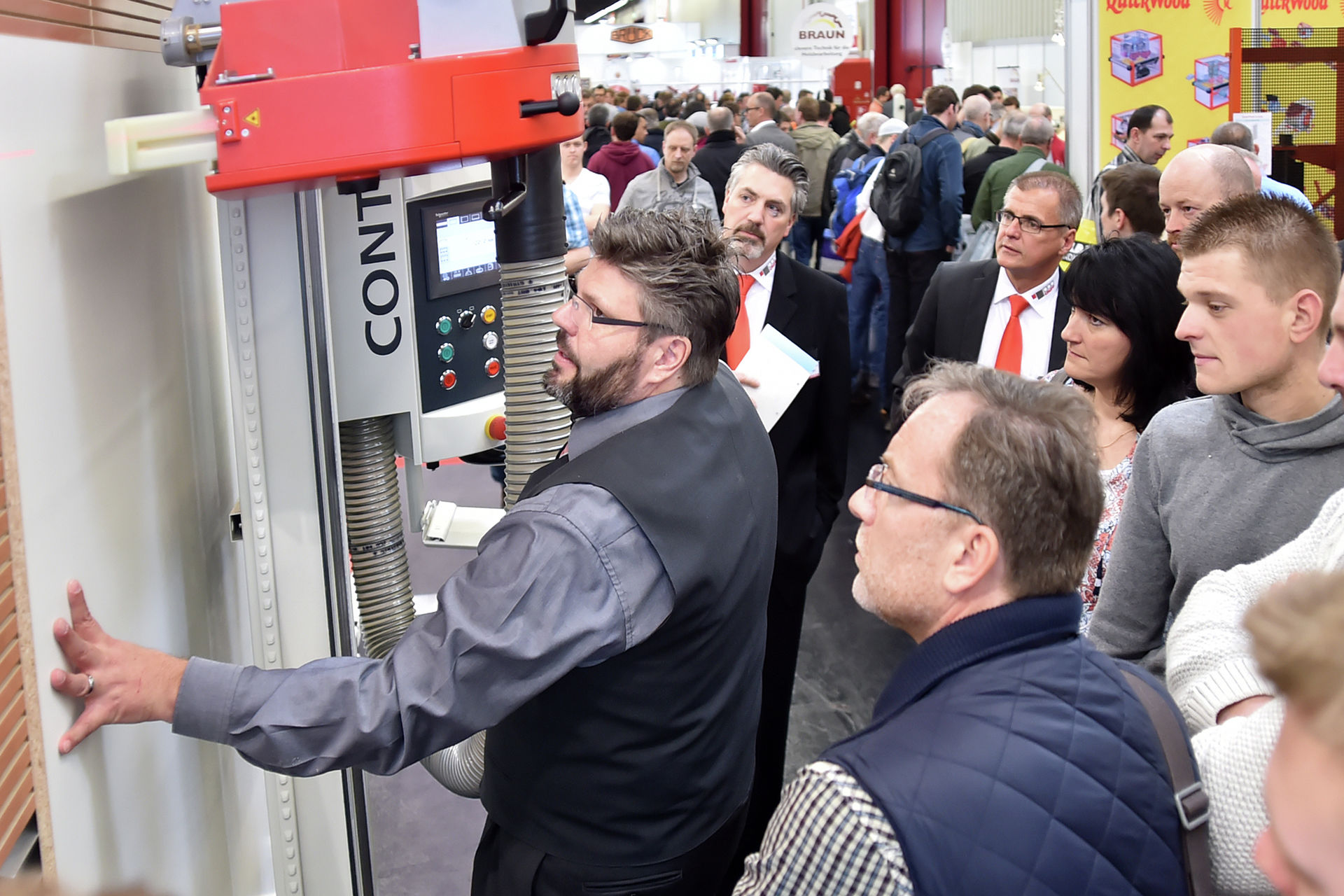 Now more than ever! In 2022, the 20th edition of HOLZ-HANDWERK will finally take place – many companions and partners have accompanied us for many years and remember the 19 previous events just as fondly as we do. Some of them look back and ahead with us on the occasion of our anniversary. Today Striebig AG offer their congratulations.
Which HOLZ-HANDWERK anecdote from the 20 issues do you remember most fondly?
At previous editions of HOLZ-HANDWERK, our employees had countless encounters on the stand. It would go beyond the scope of this article and would also be highly unfair to highlight just one anecdote here. Let's just wait for the 20th edition and tell it then.
Please complete the following sentence: What we like about HOLZ-HANDWERK is…
... from the very beginning the very pleasant and cooperative collaboration with the organisers, but above all full aisles and the very great interest in our solutions for vertical sawing technology (see picture).
What do you expect from your participation at HOLZ-HANDWERK 2022?
Our anticipation of a 'real' trade fair is huge. We are looking forward to the personal encounters with our users, market partners and loyal craftsman customers, to good discussions with them and a pleasant atmosphere in full halls.