HOLZ-HANDWERK Newsroom
Successfully addressing, attracting and retaining skilled workers in the skilled crafts sector - here's what you should look out for!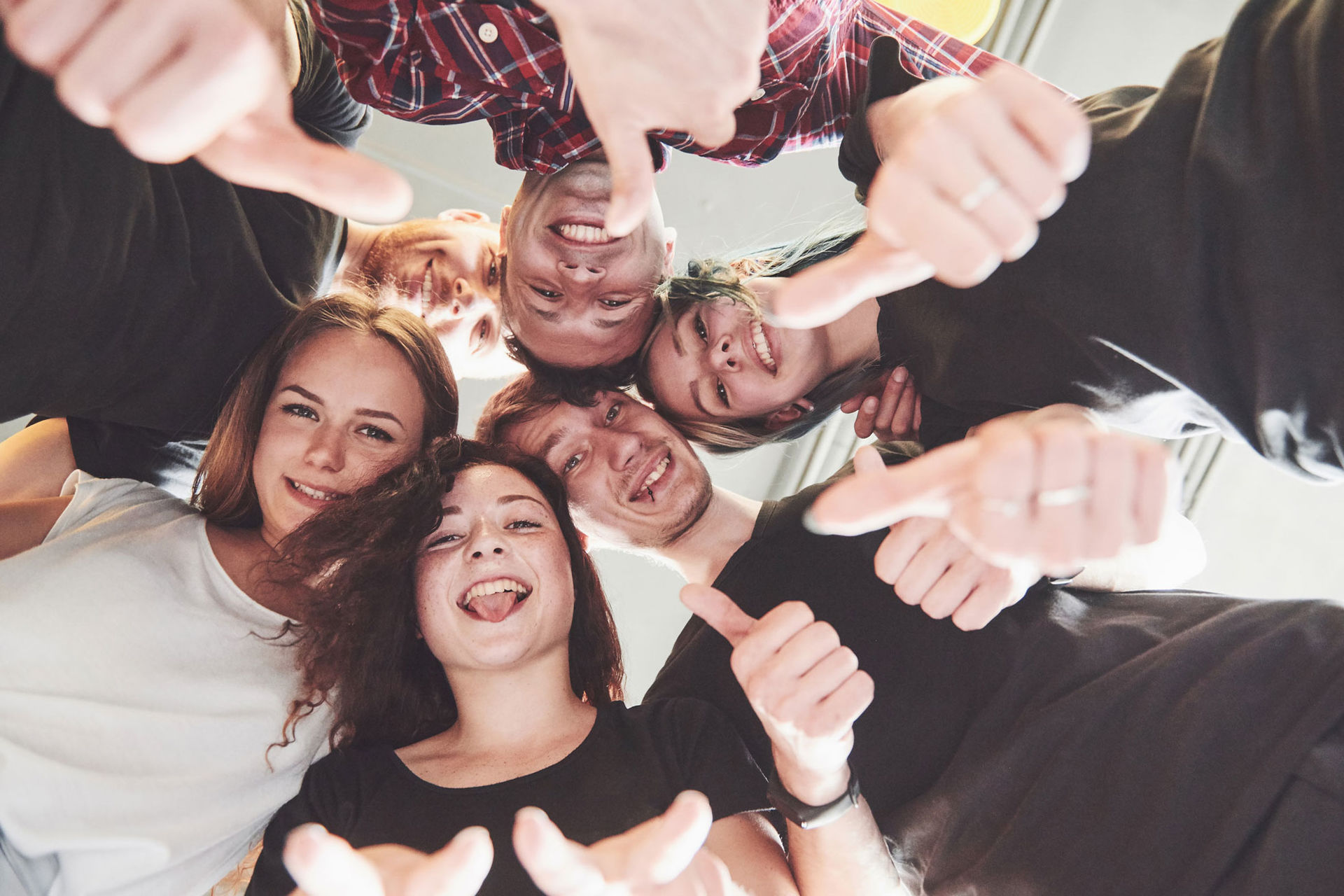 There is a lack of trainees in many companies. Skilled workers are in short supply. The digitalisation of company processes can - regardless of the size of the company or the trade or field of activity - have a direct influence on the success of employee recruitment in addition to increasing productivity.
Young professionals have (digital) ambitions!
Software tools, online platforms and social media help with both recruitment and the selection of suitable applications. Even job interviews can now be conducted digitally and automated. Automating the evaluation of applications received via a portal, for example, helps you identify suitable new employees. It also supports you in the target-oriented approach and/or in the presentation of your company.
According to a study by the IT association BITKOM, a large majority of job seekers are guided in their decision for or against a potential employer by statements made by professional colleagues in employer rating portals. You should therefore take online evaluations of your company in these forums seriously: Current and future employees and their online satisfaction with the job and working conditions are part of your "capital".
You should also keep in mind the expectations of your employees with regard to the development of your company and their own associated professional development opportunities. Accordingly, your goal should be an openly acting team that is professionally and socially competent with modern, digitally supported working methods to deliver quality work to the customer and thus score points in the sense of your business.
Modern working environment motivates!
Ergonomic work equipment, networked machines, up-to-date smartphones, tablets and laptops, digital measuring, communication and work equipment, online-based software tools and openness to innovation in every direction are what make a modern company. This also creates the motivation among employees to get involved, to actively participate in the (further) development of the company.
If you have a wide range of digital tools in your company, your employees can structure and simplify their work and make processes more efficient. Especially newcomers to the profession have long been used to dealing with mobile applications and smart cloud solutions. They therefore prefer contemporary digital tradesman solutions and optimally networked systems to dealing with papers and folders.
Contemporary education integrates digitalisation!
Trainees can keep their report portfolio handwritten OR digitally for a long time. Details on this are to be regulated in the training contract between the company and the trainee. How well the future skilled craftsmen work with digital tools also depends entirely on whether and how they are (can be) trained by the training company. The digital report book from the first day should be the first step into the world of today's skilled crafts.
The trainees must be up to date with the times and the technological development of the company and the industry in order to be able to survive as a skilled worker in everyday work. However, this does not only apply to purely technical topics, but also to digital. Online seminars, training courses and workshops are ideal for bringing people up to date in every respect in training and further education. Of course, in-house trainers should also meet this standard. After all, they are the role models who have a formative influence on the working culture of the next generation.
The use of virtual and augmented reality technologies is a good example of how training and further education in the skilled trades can be digitally changed and optimised. After all, the technology not only enables the efficient planning and impressive presentation of customer projects in virtual spaces. The practice-oriented education and training in digitally simulated environments is also suitable for teaching skills close to reality.
Digital work culture = personal responsibility + team spirit!
The working atmosphere is a very decisive factor when looking for a job. Most young people have goals, want to achieve something, learn something on the job, get ahead, take responsibility. This works best when they feel comfortable and their talents are recognised. A modern work culture with agile structures enabled by digitalisation, autonomous work, active participation and integration as well as team spirit produces good results in this respect and can be decisive for productivity.
As an entrepreneur, it is your task to exemplify the team idea. Digital tools support you in managing projects efficiently in teamwork. In this way, you can create responsible work, an open working culture and a pleasant working atmosphere and - last but not least - find and retain competent professionals!
Conclusion
Tackling agile corporate structures and the digitalisation of work processes in the company as a team promotes creativity, productivity and efficiency. Young, well-trained professionals have concrete expectations of their (future) employers here. They usually have high expectations of a digitally supported working environment and an open working culture. The more you rely on modern digital tools in your day-to-day business, the better you and your employees can structure work areas clearly, organise processes more efficiently and better meet customer demands.
Cloud-based solutions, contemporary tradesman solutions supported by mobile apps and systems networked with business partners have a profound impact on the structures of the business. This makes it all the more sensible to inform employees, from trainees to experienced skilled craftsmen, about upcoming changes right from the start and to actively involve them in the implementation. Those who can contribute ideas, help shape and actively develop your digitisation strategy will also carry this message into the labour market and arouse interest in your company among innovatively thinking colleagues in their profession.
The forum "A practical guide to digitisation for craftspeople" is the crucible of implementation-oriented digitalisation at FENSTERBAU FRONTALE and HOLZ-HANDWERK 2022 in Nuremberg.. There, from 12.07.– 15.07.2022, you will find the right path to your own digitalisation for yourself and your company over four days. Information, inspiration and concrete knowledge on this and many other topics will be available live in the form of power interviews and personal exchanges with digitisation experts and fellow craftsmen.