HOLZ-HANDWERK Newsroom
DMS in the skilled crafts sector – either digital or not at all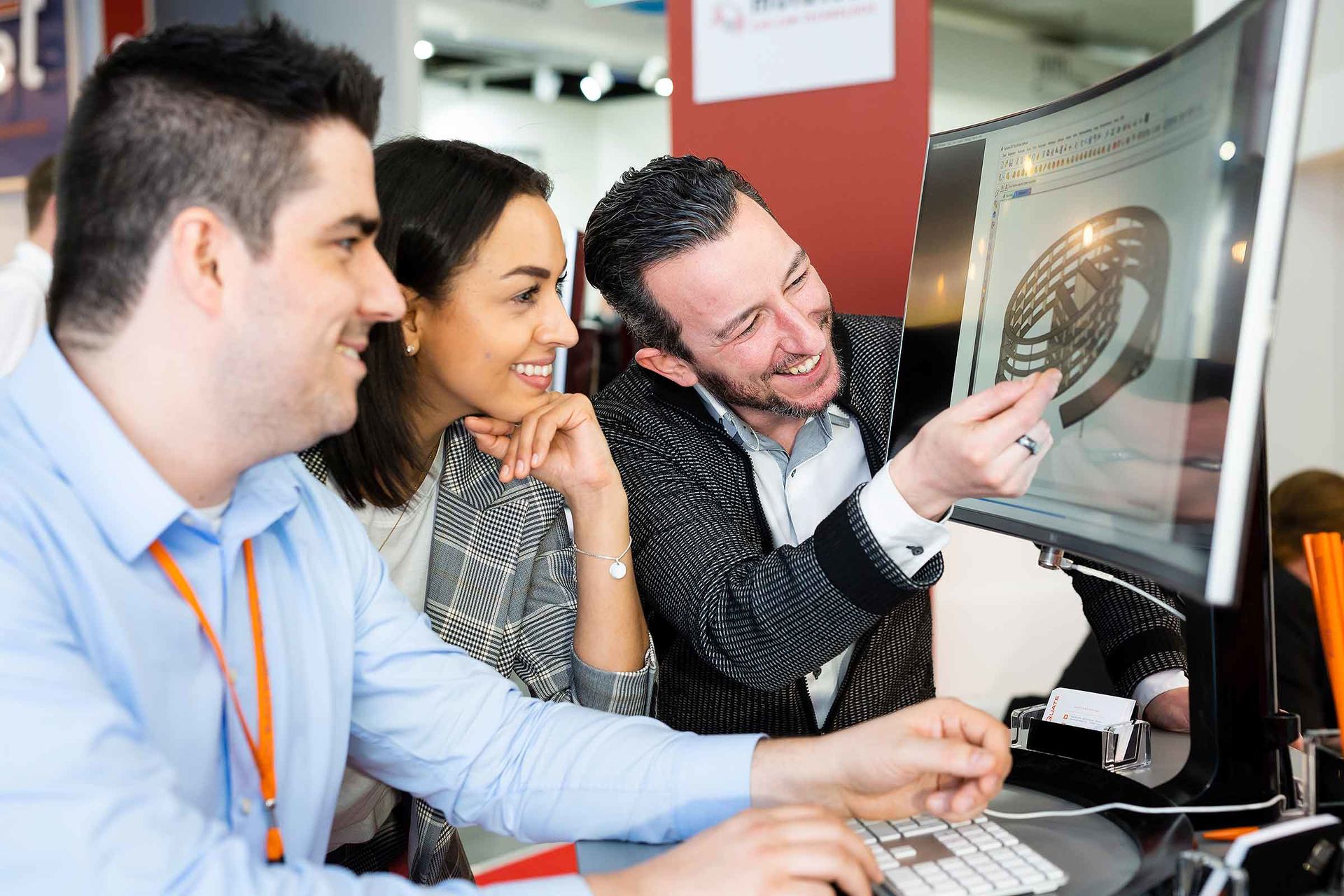 Document management systems (DMS) are currently the talk of the business world. But what do they actually do? Here you can find out everything about these organisational aids that are increasingly determining administrative processes. We also look at how craft businesses in particular can benefit from this development.
What is document management?
The term covers nothing more than database-supported methods and procedures that serve to create, manage, distribute and archive electronic content. Sounds more complicated than it is.
The advantages are:
easy retrieval of documents through unique identification (indexing)
high compliance with the German Data Protection Regulation (DSGVO), including compliance with legal archiving deadlines
Ordering, release, distribution and archiving procedures, template management
Automation of business processes and manual work steps
Access authorisation system with different authorisation hierarchies
Logging of all changes to documents and their forwarding (tracking)
Economic storage space management by avoiding redundant document storage on the server
Clarity about the validity of document versions through automatic versioning
etc.
Get a picture for yourself
In times of digitalisation, the comparison between cloud-based applications and on-premise solutions seems rather oldschool. However, it makes sense at this point, as users who use an on-premise DMS can assess whether the leap to the cloud would not make more sense. 
Advantages of cloud computing
Low costs
The IT area is outsourced, saving hardware, operating and personnel costs for a data centre.
High flexibility
Software functions can be booked individually; you only pay for services that are actually used.
Independence
All you need is an internet connection, a web browser and an end device (laptop, etc.); data can be accessed from anywhere in the world.
Data protection & data backup
Cloud applications offer optimal protection against misuse and loss of data through multiple security concepts and 2-factor authentication.
Low failure rate
Experienced IT experts, together with high fault tolerance of the systems, ensure high availability of all applications.
Disadvantages of cloud computing
Loss of data sovereignty
All company-related data must be passed on to the cloud provider for storage and management; the cloud provider bears operational responsibility for the customer's data assets.
Dependence on the provider
The client is dependent on the provider's software service as well as on the provider's available computer capacities. However, clients can stipulate detailed SLAs (service level agreements) in the usage contract or agree on an appropriate penalty for non-performance of contractually agreed services.
Internet connection
An undisturbed internet connection is required in order to use cloud services.Vorteile On-Premise
Advantages on premise
Full control
The sovereignty over the data rests exclusively with the customer.
Unrestricted access
Access to data files on the server side is secure and reliable at all times, even without an Internet connection.
High security factor
All data remains within the company and is never passed on to third parties.
Disadvantages On-Premise
Responsibility
The company has to take care of the maintenance of the data centre operation and the availability of the data and programmes itself.
Costs
The financial outlay for hardware, qualified IT staff and operating costs of the data centre is usually much higher than the costs of a SaaS cloud solution on a rental basis.
DMS for craft enterprises
IT experts urgently advise craft enterprises that are determined to usher in the digital turnaround in their business to look into the introduction of cloud-based document management systems. Their advantages speak for themselves. Supported by a DMS, you can be sure that all the necessary information, materials, tools and resources are available at the start of a new work process and that no preliminary work to be done has been overlooked. You can also always see what stage a particular process is at. Files on the desktop can be imported with a mouse click, relevant documents can be saved directly in the respective project section. If you want to write an e-mail, select the appropriate document template and enter the variable data in the system mask; the word processing tool takes care of the rest automatically. A convenient full-text query speeds up the search for documents and files. In addition, all documents can be tagged or provided with metadata. You can search the system specifically for invoice, order or customer numbers.
Conclusion
Your CRM belongs in the cloud. Cloud applications represent the future of IT. Almost all innovations are or will be based on it in the future.
Perceived disadvantages of cloud-based systems, which mainly consist of relinquishing control over one's own data, can be sensibly compensated for by rigid service level agreements and a legally secure user contract with the cloud service provider.