HOLZ-HANDWERK Newsroom
Gannomat congratulates HOLZ-HANDWERK on its 20th anniversary!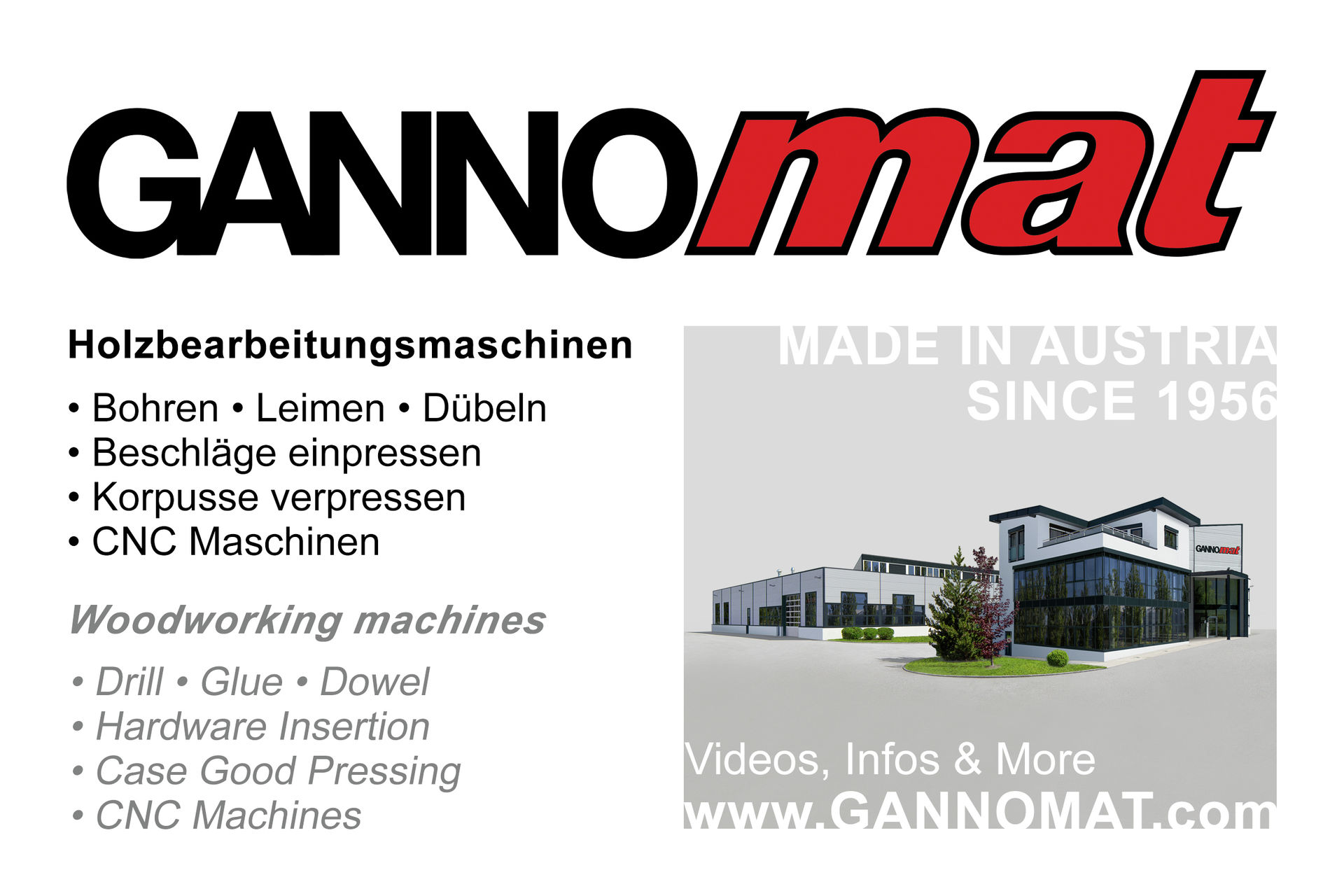 Now more than ever! In 2022, the 20th edition of HOLZ-HANDWERK will finally take place – many companions and partners have accompanied us for many years and remember the 19 previous events just as fondly as we do. Some of them look back and ahead with us on the occasion of our anniversary. Today Gannomat offer their congratulations.
Which HOLZ-HANDWERK anecdote from the 20 issues do you remember most fondly?
Good question. Since GANNOMAT has participated in every HOLZ-HANDWERK to this day, there are many valuable memories that we like to think back to. For us, as a family company, that was founded in 1956, it is always something special that several generations of the founding family are jointly presenting GANNOMAT at the trade fair with the support of experienced and long-term employees.
Please complete the following sentence: What we like about HOLZ-HANDWERK is…
…the nearness to the machine user and to existing customers is certainly one of the strengths of HOLZ-HANDWERK and the associated exchange of experience and knowledge. As well as the possibility to present interested woodworkers our woodworking machines and software products live and in function. To discuss and offer on site for the respective tasks individual and practical solutions for carpenters, joiners, cabinetmakers and wood processing companies. Just as we have been a reliable partner in the field of machines and service since 1956, with a view to quality and user-friendliness, HOLZ-HANDWERK is a professional partner in the trade fair sector for us. HOLZ-HANDWERK Handwerk is an important meeting point for interested parties, our customers and trading partners and of course for ourselves.
What do you expect from your participation at HOLZ-HANDWERK 2022?
Basically the same as at any previous HOLZ-HANDWERK fair. Direct and personal contact to interested woodworking companies, users and customers, as well as to our long-standing and very good regional specialist dealers and partners. We are also looking forward to being able to present a part of the GANNOMAT product range including boring and drilling machines, drill glue dowel inserting machines, hardware boring and insertion machines, CNC machining centers, case clamps and case good handling systems live at the trade fair. The complete GANNOMAT program can be found on our website www.GANNOMAT.com as well as on our Youtube channel with the link https://www.youtube.com/user/GANNOMAT. Information can also be found under the hashtag #GANNOMAT.