HOLZ-HANDWERK Newsroom
Controlling the office and construction site via the cloud - what's the problem?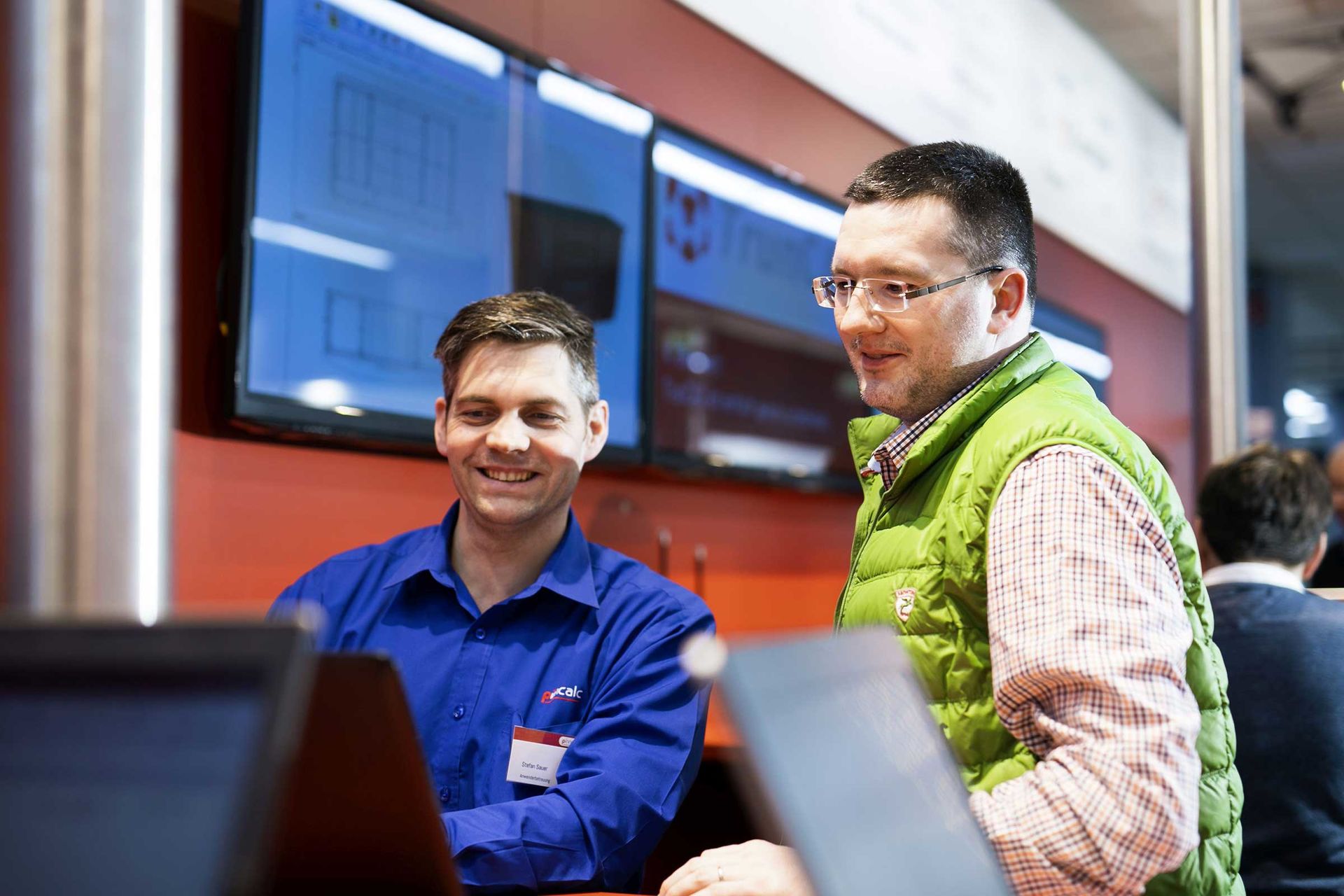 Today, your business is about location and time-independent access to data, IT services as well as communication structures such as IP telephony, video, e-mail and real-time messaging services. This portfolio is in the hands of professional cloud service providers. They invest in high-performance "state of the art" hardware, provide you with broadband Internet access, service portals and mobile apps to access high-performance software of all kinds, provide online storage space and computing power, etc.
The craftsmanship benefits enormously from this business model. This is because the investment burden, which is initially borne by the cloud service providers, is spread across the shoulders of all paying customers.
The consequence for the recipients of cloud services is a flexibilization of IT use in terms of the scope and the costs incurred for this. In addition, there is the possibility of mobile access via the internet to content and IT services provided there without having to keep them available on one's own end device, be it a smartphone, a tablet, a notebook, a desktop PC or a company server.
This development, which is far from complete, has also been increasingly dissolving the boundaries between business and private IT for some time now. In many companies, employees are granted task-related, controlled and secure access to work content using their own (mobile) devices.est.  The term BYOD (Bring Your Own Device) is well known for this subject.
Recognize and use advantages
Customer requirements are becoming increasingly individualized. The pressure to become even more productive is increasing due to the fact that mobility is taken for granted in everyday life. Social media takes place 24/7 and in real time. What does this mean for you as an entrepreneur? To take one example: Customers nowadays expect to be addressed with offers on their smartphone when they enter the store floor at the latest.
Taking these factors into account requires the use and networking of "everything with everyone". This means - you guessed it - digital tools such as smartphones, tablets, notebooks and, of course, services from the cloud.
But why is that? It's simple: customers have a "power tool" called the internet! Whereas yesterday contact points were still the telephone, the e-mail address or the initial meeting in the company, more and more customers want the quick, mobile "click" - no matter where they are, and ideally with immediate feedback.
So what specifically is expected today? At least, a personalized website with up-to-date content that is optimized for mobile devices. Furthermore, additional digital contact points via social media are highly in demand.
There's no question that digital documentation of an order or paperless invoicing on site at the customer's premises can score points. A nice side effect is that early order confirmation or immediate invoicing accelerates the receipt of payment. And if this can be done via a mobile payment terminal - all the better for the "cash flow"!
So what specifically is expected today? At least, a personalized website with up-to-date content that is optimized for mobile devices. Furthermore, additional digital contact points via social media are highly in demand.
By the way, if there are any doubts as to whether the data center of a cloud provider meets one's own requirements for the security of data and know-how: these concerns are unfounded if one teams up with a proven, professional service provider and contractually specifies the tasks, costs, procedures for availability, data processing, data storage, data protection, data security, DSGVO compliance of the services offered, and data return at the end of the contract.
Cloud service providers use state-of-the-art technologies - both for operating and protecting their infrastructures, applications and connections. And they usually claim that their IT is available 99.99 percent of the time. A value that "normal" corporate IT cannot achieve.
Conclusion
The comprehensive and mobile networking of companies with their customers represents both a challenge and an opportunity - for both sides. Customers can access offers and background information anywhere and at any time, giving them endless opportunities for comparison and selection in terms of the quality and price of products and services. Companies, on the other hand, have the opportunity to address their customers directly in a targeted manner and in suitable situations with offers optimized for them. Those who implement a digital strategy oriented to their own resources and corporate goals in a structured and step-by-step manner approach the challenge correctly and can take advantage of the opportunities that arise in our digital and mobile world.