HOLZ-HANDWERK Newsroom
Work culture: Digital workplaces dynamize your business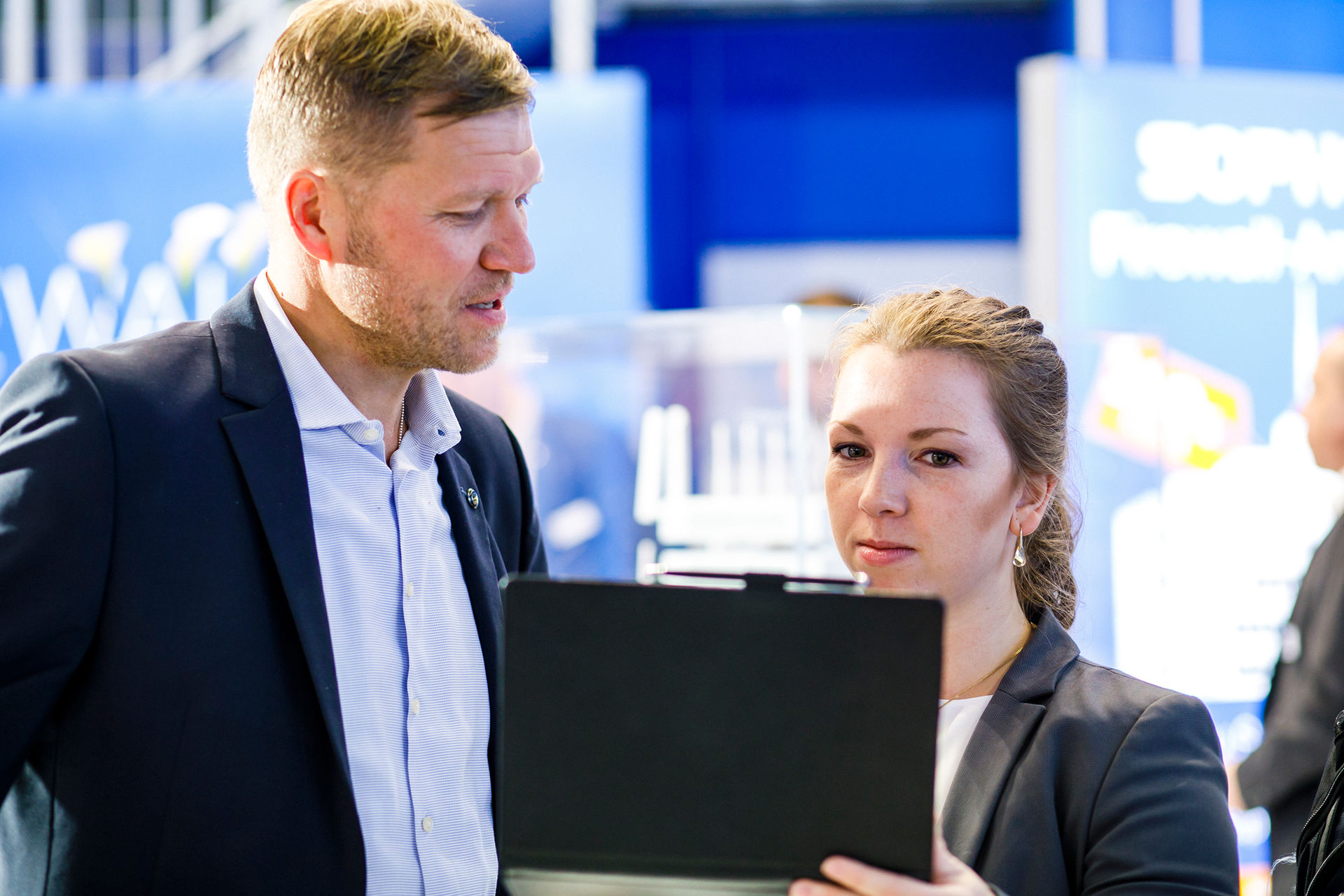 An important success factor in the skilled trades is the employees in the field, the quality of their work, their efficiency and the resulting productivity. A logical consequence of this realization is to adjust the set screws further - ideally digitally. One interesting approach would be to provide a "digital workplace" that makes it possible to access data and knowledge anytime and anywhere - even jointly, if necessary.
Digital Workplace - how does it work?
A digital workplace for you as the boss, your secretariat or your experts in customer service makes the completion of work completely independent of end devices such as office PCs or a physical space such as the craftsman's office and saves you and your employees annoying, expensive "rework".
You access the information and functions you need via an Internet connection and cloud services. You can use a smartphone or tablet and mobile apps for this purpose, for example. So it's easy to access a stored technical manual. Or to generate digital invoices via the laptop and trigger their direct dispatch via e-mail. Or answering a customer inquiry from the warehouse computer instead of having to run to the office first.
Communication can also be adapted to the respective requirements. Conversations between field staff and the support hotline of a plant manufacturer and the simultaneous joint review of digital documents or the evaluation of situation photos from the customer's location are possible on an ad hoc basis - for example, via messenger app, chat or "live" video telephony.
What are the benefits of digital jobs?
Young, well-trained craftsmen already have a high level of online affinity due to their age. They expect to be able to perform "their" craftsmanship quickly, consistently and professionally.
This includes, for example, having the value tables, measuring devices and other tools required for the specific heating system, machine or construction task as far as possible (digitally) at their fingertips when they first arrive.
For example, they can handle inquiries about technical problems more quickly or initiate the ordering of spare parts immediately from the job site. And as a contractor, you can expect all work performed to be correctly documented.
You see: A digital workplace can increase productivity in your craft business. However, this also requires that individuals take on more responsibility and can make decisions more independently. Hierarchy and relationship systems, as well as rules and the speed with which work processes and orders can be completed overall, change in this way. You need to know this and want it!
Checklist: How the digital workplace pays off for your business success!
Take the specific requirements of your day-to-day business, as well as goals such as increased productivity, as the basis for implementing digital workplaces.
Record the relevant processes from your and your employees' point of view from all areas of the company that you want to integrate into their digital workplaces.
Work with a trusted IT service provider to determine whether and how these processes can be digitally mapped with the help of IT solutions in such a way that, in addition to making day-to-day business easier, they also create added value for your customers.
Make sure that the IT and cloud services used in your company work together seamlessly and independently of the end device used (smartphone, tablet, notebook, office PC, etc.)
Make it clear to yourself and your employees that unrestricted and simple access to digital content is the basis for successful digital internal and external collaboration and for optimizing customer satisfaction.
When thinking about setting up digital workstations, also bear in mind that many customers and interested parties want information and transparency in connection with the products and services you offer - if necessary on the construction site or in the boiler room.
Take into account that your employees need special skills to use professional digital workstations and may need to take part in further training measures in order to be able to do their work really efficiently with them.
You and your employees should be open about the successes and critical situations that arise from the use of digital workstations. In this way, you can provide motivation, but also learn from mistakes and continue to develop.
Take your employees on board as early as the planning stage of this digitization step and take any questions that arise seriously. This increases the chance of acceptance.
If employees want to initiate the necessary changes themselves in the course of digitizing the workplace, take a positive approach. This will make it easier for them to accept the changes and actively deal with them in the future.