HOLZ-HANDWERK Newsroom
Varied cutters for Austria's top furniture manufacturer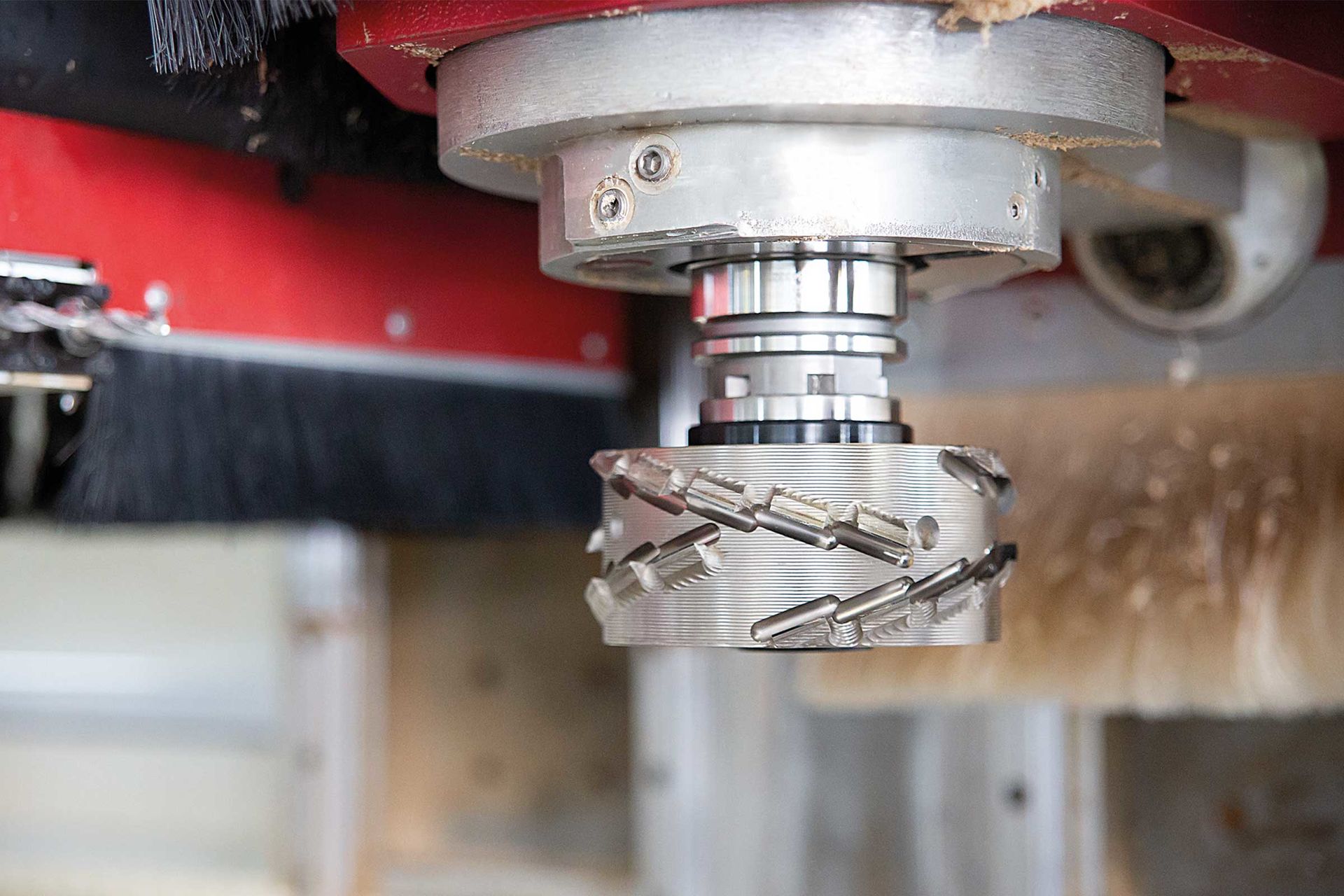 Voglauer has been operating a new production line since 2018. The reason for this investment can be traced to changing requirements for more individuality. The demand for individuality is enormous for hotel interiors in particular.
Versatile tools from LEUCO play an essential role in this concept. In addition to various diamond-tipped hoggers individually designed by LEUCO, Voglauer also uses the patented p-System from LEUCO for joining.
The p-System for all materials at Voglauer
After all, the Austrians have experienced very good results with this diamond-tipped tool system. "We also use the p-System on other machines", stated Martin Schrittwieser, Production Manager at Voglauer in Abtenau near Salzburg. "With the large shear angle of 70 degrees, we achieve high quality in all materials that we process. And we also have an additional benefit: We need fewer tool locations."
The p-System also allows processing of veneered materials in a through-feed with the same quality lengthwise and across the grain. Not an easy job with the different fiber structures. However, it is possible with the p-System.
The p-System tools cut knife-sharp edges with extremely low cutting pressure. In the through-feed machine at Voglauer, the cutters achieve above-average edge lives, which in turn eliminates setup time for tool changes.