HOLZ-HANDWERK Newsroom
Compressed Air Contracting: Just buy the air you need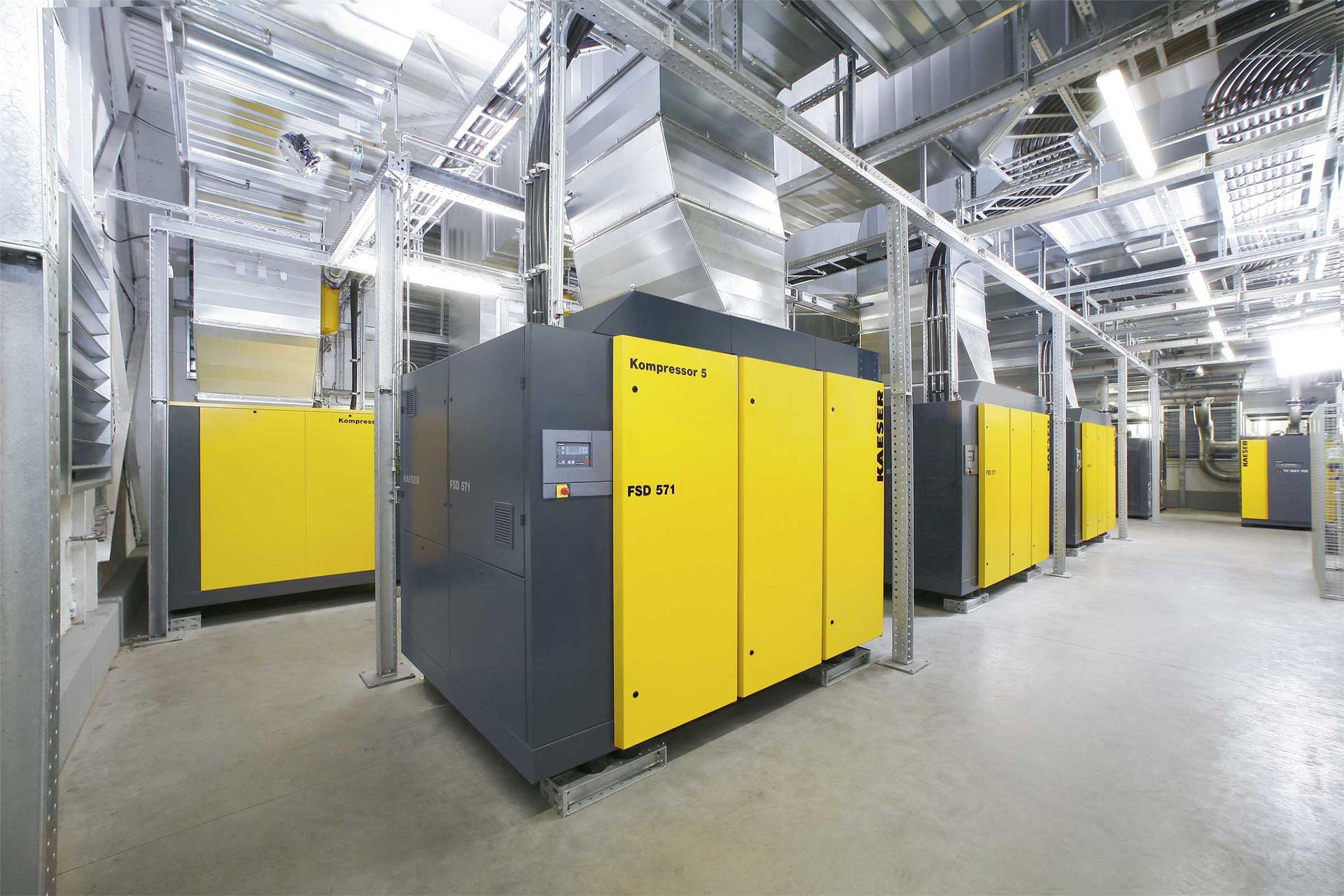 Compressed air contracting offers several advantages to businesses over the conventional route of purchasing and paying to operate their own compressed air supply systems. With contracting, customers immediately enjoy cost-effective, energy-saving compressed air supply without having to make any initial investment. In fact, the compressed air partner takes care of all aspects of planning, installation and operation in accordance with the customer's specific needs. Users effectively save the cost of investing in their own compressed air system, yet never have any personal or financial responsibility for maintenance and repair. This option also has balance-sheet advantages: since users purchase only the compressed air they need, at a contractually agreed price per cubic metre, fixed costs are transformed into variable operating costs – with immediate tax benefits. By having the compressed air system provider take care of operation and maintenance of the compressed air supply system, maximum dependability and energy-efficient performance are assured at all times, since the provider itself has a vested interest in adapting the system to meet the needs of changing operating conditions and to ensure that it is equipped with the very latest technology. There are also advantages when it comes to maintenance, as Kaeser's Sigma Air Utility can communicate with the Kaeser Service Centre via Teleservice. Therefore, compressed air contracting ensures optimum efficiency and compressed air availability by taking advantage of the latest energy-saving technology combined with cost-effective remote diagnostics and preventative maintenance.
Users who choose to purchase just the compressed air they need at the required quality and quantity rather to buy their own compressor system also enhance the cost transparency of their business. Instead of a mixed calculation, they have a reliable basis for calculation in the fixed price per cubic metre of compressed air – which is contractually agreed over the long-term. This basic price, which remains the same for the entire duration of the contract, covers system and operating costs as well as the purchase of a predetermined set base volume of compressed air. And in the event that additional compressed air is required in excess of this set volume, a contractually-agreed overage rate applies. Precise measurements guarantee that only the volume of compressed air that is actually drawn from the air distribution network is calculated.
Moreover, compressed air contracting is a highly attractive compressed air supply option if there is a need to rapidly increase energy efficiency. For example, if a company management board specifies a short amortisation period of two years, for example, to achieve such infrastructure improvements, the number of potential energy-savings measures that can be taken is very limited when it comes to system modernisation. Compressed air contracting, on the other hand, provides a far more elegant solution.
The potential for saving energy with compressed air contracting depends on the specific situation. When a company 'changes over' to compressed air contracting, the contracting partner usually installs a completely new compressed air system in order to be able to tap fully into the available energy-saving potential. The actual amount by which compressed air costs can be reduced depends on the system being replaced, but it's not unusual to achieve savings of 30 percent or more. And that's continuously, over the long-term, since the contracting partner (who is providing the compressed air at a fixed rate) has the greatest interest in ensuring that the system operates as efficiently and cost-effectively as possible. Contractors therefore always use the most advanced technology, such as high efficiency compressors and intelligent, PC-based compressed air management systems. Together with efficient pressure band control, these innovations enable maximum system pressure to be reduced, which in turn dramatically cuts energy consumption.
KAESER KOMPRESSOREN SE – Postfach 21 43 – 96410 Coburg, Deutschland
Telefon: 09561 6400 – www.kaeser.com – E-Mail: produktinfo@kaeser.com
Pressestelle: 09561 640-452 – Fax: 09561 640-129
E-Mail: daniela.koehler@kaeser.com