HOLZ-HANDWERK Newsroom
Lifelong – digital education at work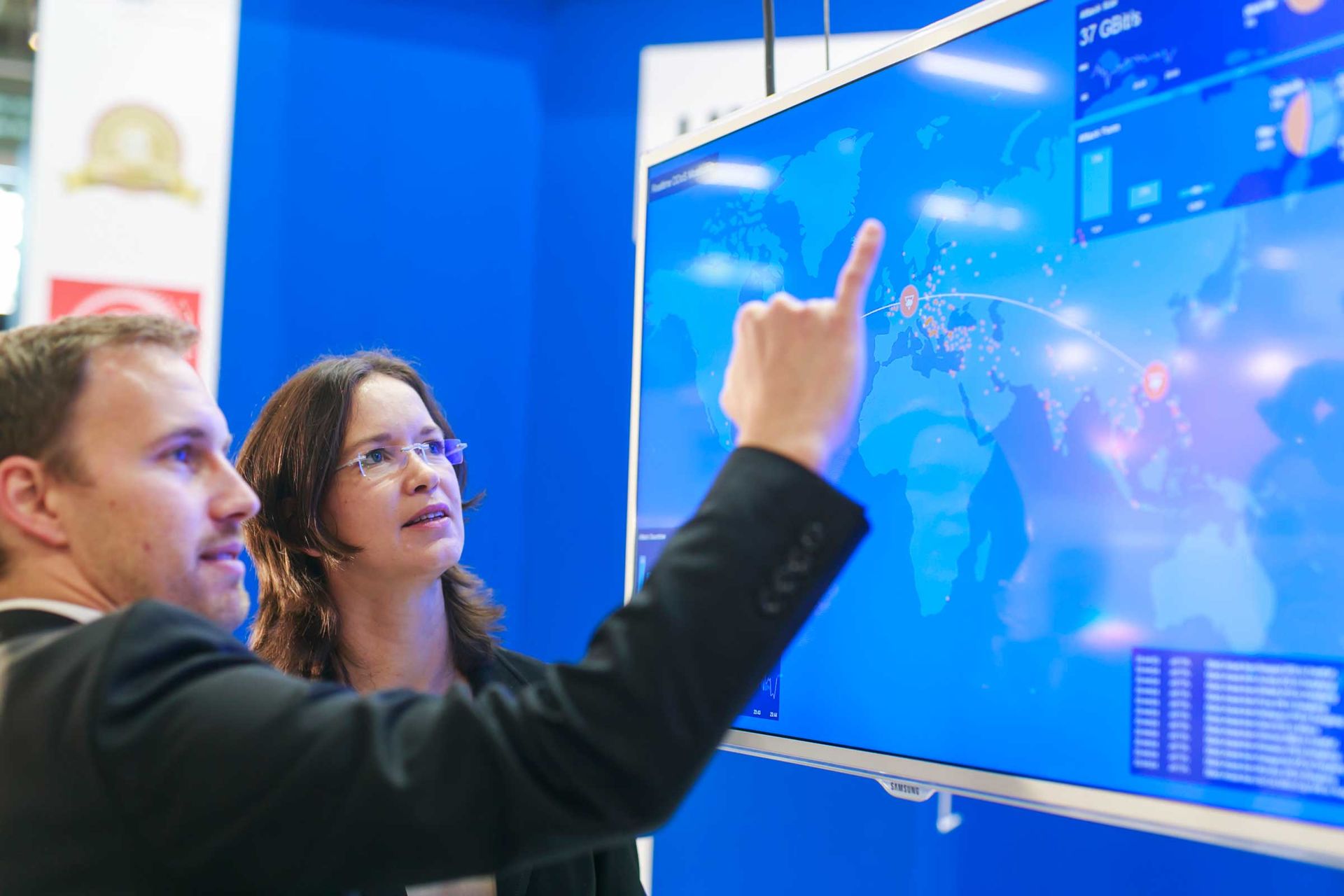 Everyone's talking about New Work. A new attitude to work, a change in our work culture in terms of collaboration, creativity and work-life balance. But the most important prerequisite for New Work is "New Learning". Employees need new skills, must master digital technologies and use collaborative techniques. Lifelong learning is the motto. Whether or not employees are willing to go along with it depends largely on what you do to inspire them. What all companies urgently need is a new culture of further education. Workshops, blended learning programs or virtual learning – the possibilities are manifold. We are explaining which learning formats are gaining in importance and offer maximum motivation incentives.
In the private sector, we are already doing it every day: we are constantly learning. Via new features on our smartphones, via voice assistants or apps that make it easier for us to organize our everyday lives with children, family, friends, etc., via the navigation system in our cars or the new banking app that enables mobile transactions. New things are added every day at work, too. Today a new software, tomorrow a new customer management system, the day after tomorrow a new construction site app or a mobile time recording system that replaces paper. In order to remain competitive, employees must therefore be continuously qualified.
Promoting a culture of further training
Learning takes place less and less in conventional learning environments. Training and seminars are complex and cost-intensive. What is learned in traditional classroom training often fades after a few days because it is not immediately applied in practice. These conventional learning patterns are contrasted by new methodical learning and further training approaches that are more flexible, more varied, more interesting and above all more efficient. The focus here is on interaction, fun, a broad media preparation of the contents and individual learning conditions.
Breaking down barriers of thought
Communication and communication technologies have changed greatly with digitisation. Therefore, a change in continuing education methods is also needed. Knowledge transfer is increasingly taking place digitally or by enriching classroom instruction with digital instruments. When choosing further education methods, it is important to ensure that they are chosen in such a way that participants are neither overchallenged nor underchallenged and that the knowledge is imparted in a sustainable way, i.e. that it can subsequently be optimally integrated into daily work processes. There are also different types of learning, all of which benefit from a different learning scenario. This should also be taken into account when choosing further training instruments (and also team settings).
Further training in the company: purely digital or hybrid
The following examples show why e-learning is particularly effective, what advantages blended learning offers and that learning in virtual worlds is on the advance.
E-learning
Classical training is increasingly being replaced by "e-learning". The enormous increase in knowledge and the complexity of the topics require more flexible forms of learning. E-learning enables cost-effective learning independent of time and place. Seminars that take place in remote areas or in a distant city are no longer necessary, nor are high travel costs.
E-learning essentially includes all forms of learning that are digitally supported or purely digital. This includes online courses, webinars, video seminars, learning videos, WBTs, learning software and others. Using statistical functions or learning progress analyses, the learning processes of the various e-learning variants are transparent and can be optimised in a targeted manner. Learning management systems (LMS), which are linked to classroom teaching, have already become established in companies. Everyone learns via a learning platform when and where they can. Through appropriate feedback on their performance, learners quickly know where they stand and are further motivated. Thanks to AI, the respective level of knowledge is determined and the questions are adapted accordingly. LMS is particularly suitable for continuous knowledge transfer in companies and is often combined with face-to-face training (see Blended Learning).
Blended learning
One variant of e-learning that has proven to be particularly sustainable and effective is so-called blended learning – a mix of classroom courses and e-learning. With this hybrid form, tools and learning modules can be adapted and individualised to suit individual needs. The advantage: Participants can be brought to a similar level of knowledge with e-learning (e.g. learning platforms such as LMS) before a seminar or workshop, for example, or conversely, participants can further deepen learning content according to their own level of knowledge after a classroom course. The mixture of presence and online elements enables a high flexibility and sustainability of knowledge for companies and employees.
Virtual and immersive learning
According to the motto "real experience sticks better" abstract contents can be experienced in real life by means of VR and AR and thus be prepared in an easily understandable way and with a certain experience value. Certain scenarios are simulated with Virtual Reality so close to reality that one thinks one is really there. This can be a manufacturing plant, the inside of a machine, a construction site or industrial plant or even a rhetoric training where lecture situations are simulated in front of a virtual audience using VR. VR offers playful possibilities to imitate real worlds and to interact in them. Immersion in immersive worlds allows learning from different places, in different languages, without time pressure and with lively motivational stimuli that cannot be compared to dry theory.
Gamification
Video games are considered to be an increasingly popular training tool. They trigger emotions and are therefore much more efficient than traditional training. Through interaction and practical application, learning is not only much more fun, but also improves memory. Video games are not seen as learning, but have the character of "voluntarily" due to the fun and experience factor. Game-based learning is not a gimmick, but contains principles that increase motivation in the long run.
Conclusion
Digitisation is changing professional competence profiles. Lifelong learning is becoming more and more part of everyday working life. It is not about constant cramming or studying, but simply about being open to change. "New Learning" creates added value on the way to "New Work": learning on demand, game-based learning, VR, flexible learning during and outside the job, resource-saving learning. So in this case "lifelong" is not a punishment, but a real added value for all those involved.