HOLZ-HANDWERK Newsroom
Design Thinking – a method of innovation also for the trade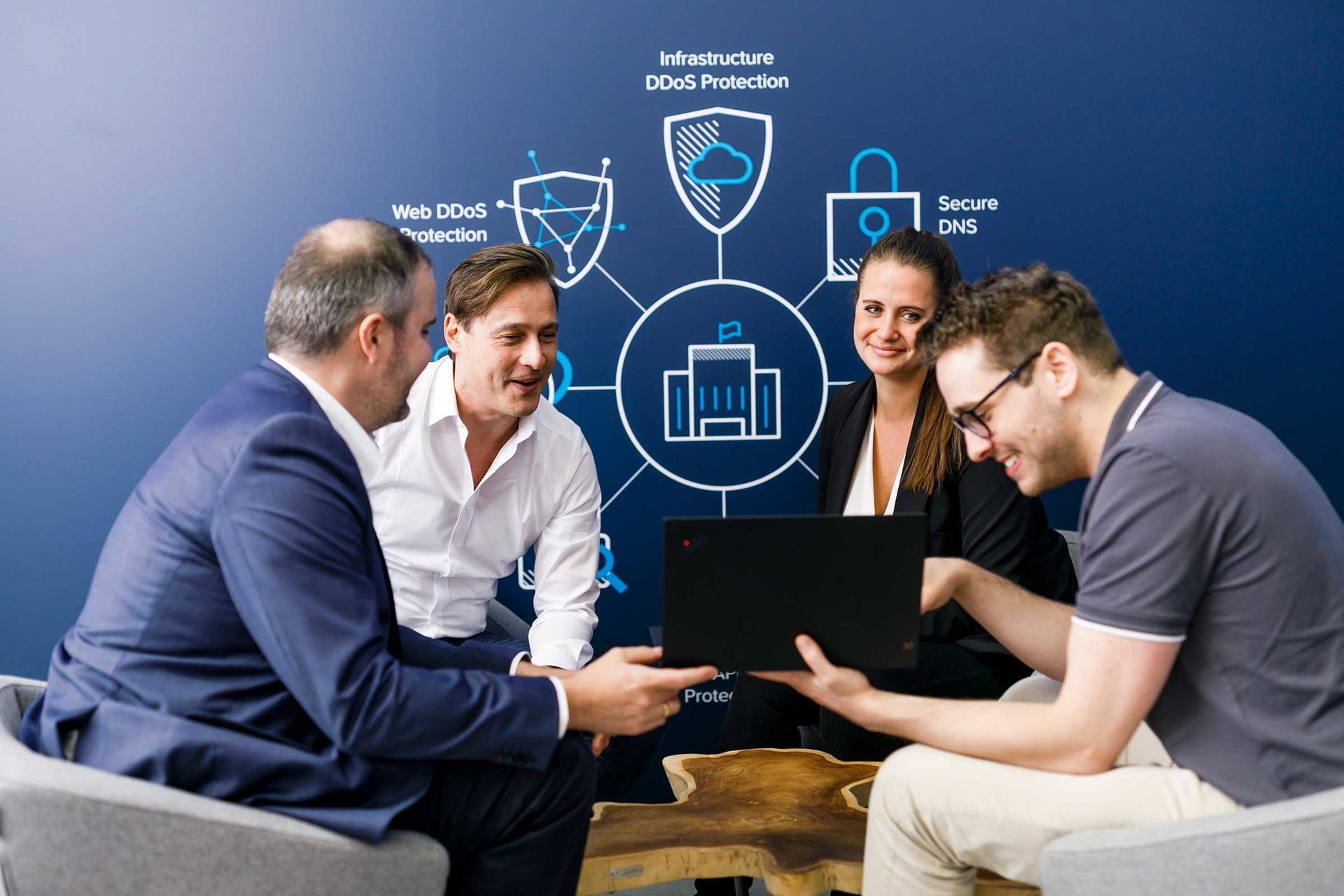 How do really good ideas actually come into being that are successful on the market? Do they come from a handful of super-creative inventors who have a special talent? Hardly, given the mass of innovations and changes today. Groundbreaking ideas are now more and more often conceived using the Design Thinking method. A method that shakes up traditional innovation systems and allows trade companies to outperform the competition.
In view of the increasing complexity of a world in which everything changes rapidly, it is increasingly important to be innovative. This includes recognizing that new ideas, new business models or products are no longer created from the perspective of a single industry. Fruitful change processes can only be initiated if the different trades and industries work together. If you want to be innovative, you must above all be creative. But: inventive thinking is not for everyone. Or is it? One promising method of being creative is Design Thinking. With Design Thinking, anyone (even non-creative) can develop marketable ideas. Design Thinking turns common innovation systems upside down. More and more companies are recognizing the benefits of a modern culture of collaboration. Because Design Thinking creates space for collective creativity in interdisciplinary teams. The goal: to find radically user-oriented solutions.
Learning from classic design
Trade companies that want to remain competitive need ideas and creative minds. But not in the sense of a small elitist group of highly creative geniuses who think up groundbreaking ideas in a quiet little room. In Design Thinking, everyone is an idea generator, inventor, innovator. The Design Thinking method appeals to everyone. After all, creativity is not a rare talent that one person has and the other doesn't. Through an agile and networked dialogue culture, creativity can emerge everywhere and bring benefits. Design Thinking is intended for companies looking for new solutions. The special feature of the method is the composition of the teams. People from different areas and industries get together and produce user-oriented solutions – in the middle of it all is the customer or the user, who is involved in finding solutions from start to finish.
The term "Design Thinking" is derived from classical design. By observing the world or a specific area, the designer discovers a need. For example, wireless in-ear headphones, a GPS app for locating tool theft on construction sites or autonomously driving wheelchairs. The designer empathetically puts himself in the user's shoes, designs, tries out, discards, makes prototypes, etc. Step by step, he thus approaches a solution that fits the user one to one. This is exactly what Design Thinking does: the multi-stage process that the designer also goes through can be applied to almost any problem that requires user-oriented solutions.
New structures of thinking
So Design Thinking is not about an expert council meeting on a specific topic. Rather, the focus is on the bundling of competences from different areas. A prerequisite for the success of the Design Thinking method is to learn to think in new ways: Due to an increasingly interconnected working day, the thinking structures must also be switched to networking. By linking knowledge and know-how in new ways, well-trodden paths are abandoned and completely new horizons for solutions are created. And this with solutions where current strategies are increasingly failing. Design Thinking is not just about ideas experts. On the contrary, creativity is only created through dialogue, which follows a multi-stage process. The focus and source of inspiration in the Design Thinking process is always the customer or user with his or her habits, wishes and needs.
The Design Thinking process
Design Thinking is a method of innovation whose source of inspiration is a person and his or her needs. The aim is to use different creativity techniques to make processes in companies more efficient, to produce innovative products or to create new business models. The Design Thinking process consists of several phases: empathetically engaging the target group, defining the problem, generating ideas and creating a prototype.
Understanding customer needs
What are the user's needs? What are his or her values, experiences regarding the topic to be worked on? Through intensive engagement with the context, a deep knowledge and a lot of important information comes together, which is difficult or impossible to access outside of such a process. The main point here is to take an unbiased view of the user, to listen and gather information.
Define Problem
In the second phase, it is a matter of rationally analysing the problem and naming it. Now, based on the collected information, a conceptual framework is developed which defines the solution space.
Generate an idea
In the idea generation phase, the team develops ideas on how to solve the problem thanks to the creative framework. Some of these ideas are then selected for intensive testing and further development in the fourth phase, the so-called experimental phase.
Making a prototype
The idea now takes shape and a (first) prototype is made. A learning process begins, which is accompanied by continuous customer feedback. This serves as a corrective throughout the entire process. Because the customer is the future user of the solution. The result is a radically user-oriented solution, ready for implementation.
It is important to have a basic understanding of the process: although it is structurally always the same, the process itself is not. However, Design Thinking does not assume that perfect results can be put on the table at the first attempt. Often you even take two steps forward and one back again. Because by constantly drawing on customer feedback and carrying out practical tests, it is quite common to discard what has been achieved and start all over again from the beginning with the idea. Ultimately, success lies in understanding this not as failure but as an important step in a user-oriented solution process.
Conclusion
Classic management is often still based on outdated hierarchical principles. Not least in the course of digitalisation, hierarchies are becoming increasingly flatter and agile methods such as design thinking are becoming more and more common. The magic word is intrinsic motivation, in which vision and change processes do not come from the executive floor, but are jointly developed by the employees. With the Design Thinking method, managers control the processes, but no longer the content. With collective creativity almost anything is possible. Collective in this case means bringing together participants from different trades and different departments, internal and external employees, experts, research institutions, customers and users.
Design Thinking helps to solve problems quickly and creatively and to fundamentally change business processes or develop marketable products. But Design Thinking also requires the courage to rethink. It also requires the willingness to create an open error culture that sees failure as part of the creative process and as "learning from mistakes".