HOLZ-HANDWERK Newsroom
In this way, every craft business can organise "its" digital change itself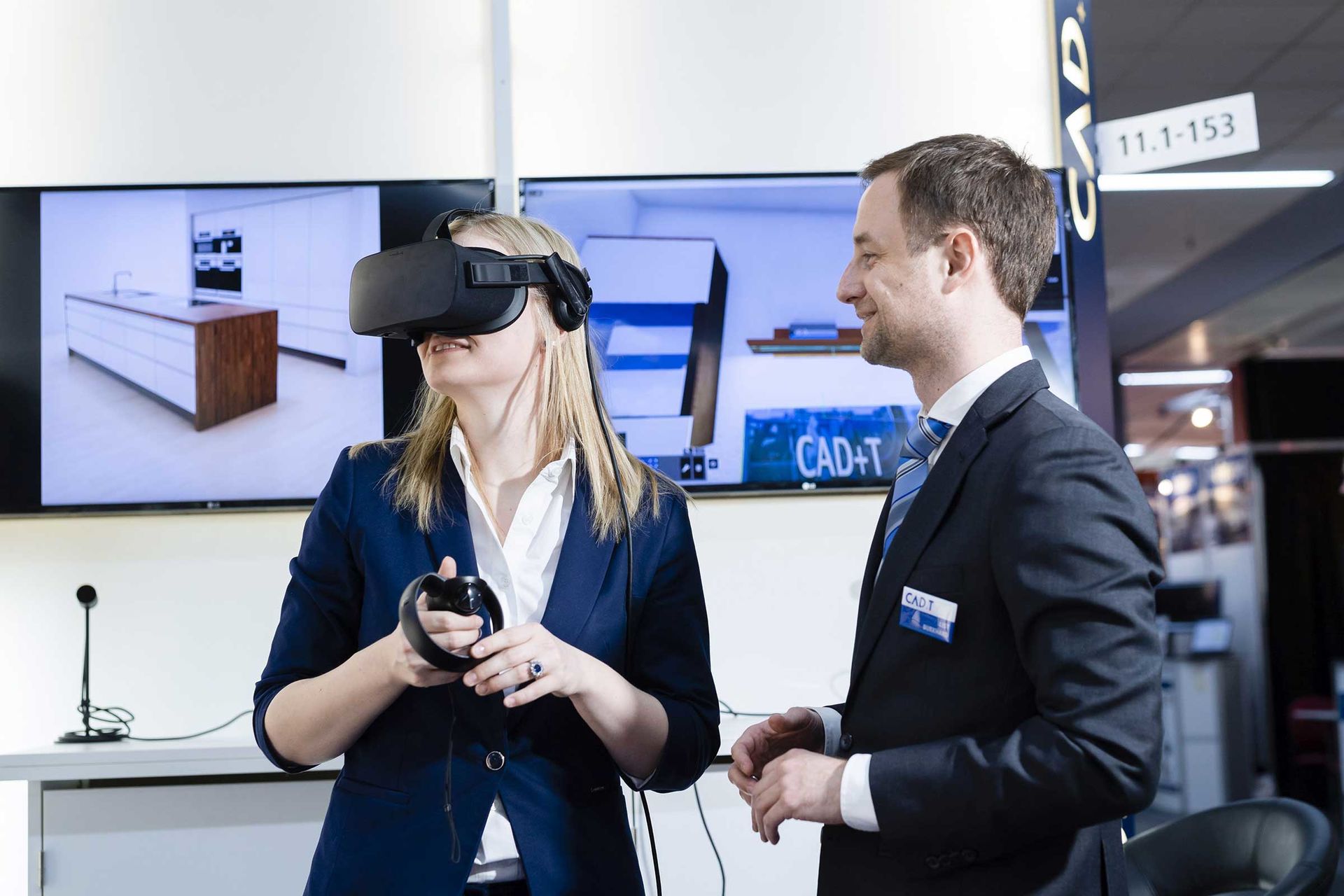 Digitisation enables more efficient collaboration, easier communication, better information, more flexibility and faster innovation. In addition, the way companies and employees are managed is also changing significantly. Ergo: Internal networking and direct digital exchange create flatter hierarchies. You make knowledge available on a broader level. In addition, you can integrate your employees more quickly into decision-making processes and give them more personal responsibility.
Craft is diversity - there is no blueprint
Every craft enterprise is structured differently and works and organises itself differently. This is also the case within the individual trades. So if you want to tackle digitisation, you cannot generally rely on simply adoptable procedures. You must take the organisation of your digital "journey" into your own hands. The focus here is on the importance of the necessary roadmap.
A digitisation roadmap is needed
If you want to make your digital journey successful, you need a simple, clearly structured and well-organised timetable. This includes the stations, the travel time, alternative and connection possibilities etc. And it offers you the opportunity to start where you want to start your journey.
It makes sense to orient yourself to such a timetable, because you certainly don't want to "turn your business around" overnight. It is therefore important that it is specifically geared to your own requirements or those of your company and daily business. Then it will not be a problem for you to make changes and adjustments if they become necessary during the change process.
Determine your digital status quo
The concrete knowledge about the status of your own company in terms of digitalisation (digital maturity level) is an important starting point for all (further) steps you will take. This applies both to "newcomers" and to all those who have already made measurable progress in digitisation.
Important: The findings that can be derived from a regularly conducted maturity assessment provide information on, for example, which areas of digitisation need to be focused on more closely.
So if you run a craft business with affiliated retailers, the digital interaction with customers and prospects may need to be given priority. In this way, purchases and the associated processes can be made as uncomplicated as possible and yet still transparent for all those involved.
For trades with technological expertise, it may be important to digitally network customers' equipment and systems in order to innovate the business model, increase reliability and avoid or keep downtime short.
A structured approach is the key
Fast digital communication with employees, customers and suppliers brings enormous advantages in the speed of day-to-day business and in the accuracy with which a job can be completed and a construction site documented. The term "added value" thus takes on a completely new dimension that you can make use of.
In order to achieve these goals, it is important to develop a structured approach that you can use as a guide. The following focus areas in the company are suitable in the context of determining the level of digital maturity and the implementation of digitisation steps: Digitization strategy, customer centricity, change in working methods, optimization of workflows and business model innovation.
Other topics must also be considered step by step. These include the cultivation and provision of knowledge as well as data protection requirements (keyword: Basic Data Protection Ordinance DSGVO).
Combining own initiative and external know-how
If you already have a high digital affinity, it makes sense to structure and start your digitisation process from the inside out. If these skills are not available in the appropriate scope, sit down with technology or digitisation experts you trust. IT service providers and your trade organisation will help you.
Conclusion
Despite the pressure to act that may arise, you should not give the same priority to all requirements from the outset. If you do, you - and your employees - run the risk of losing sight of the big picture. Rather, you need to make your company controlled, self-determined and at a speed that is manageable for all concerned with the digital world