HOLZ-HANDWERK Newsroom
SEMA congratulates HOLZ-HANDWERK on its 20th anniversary!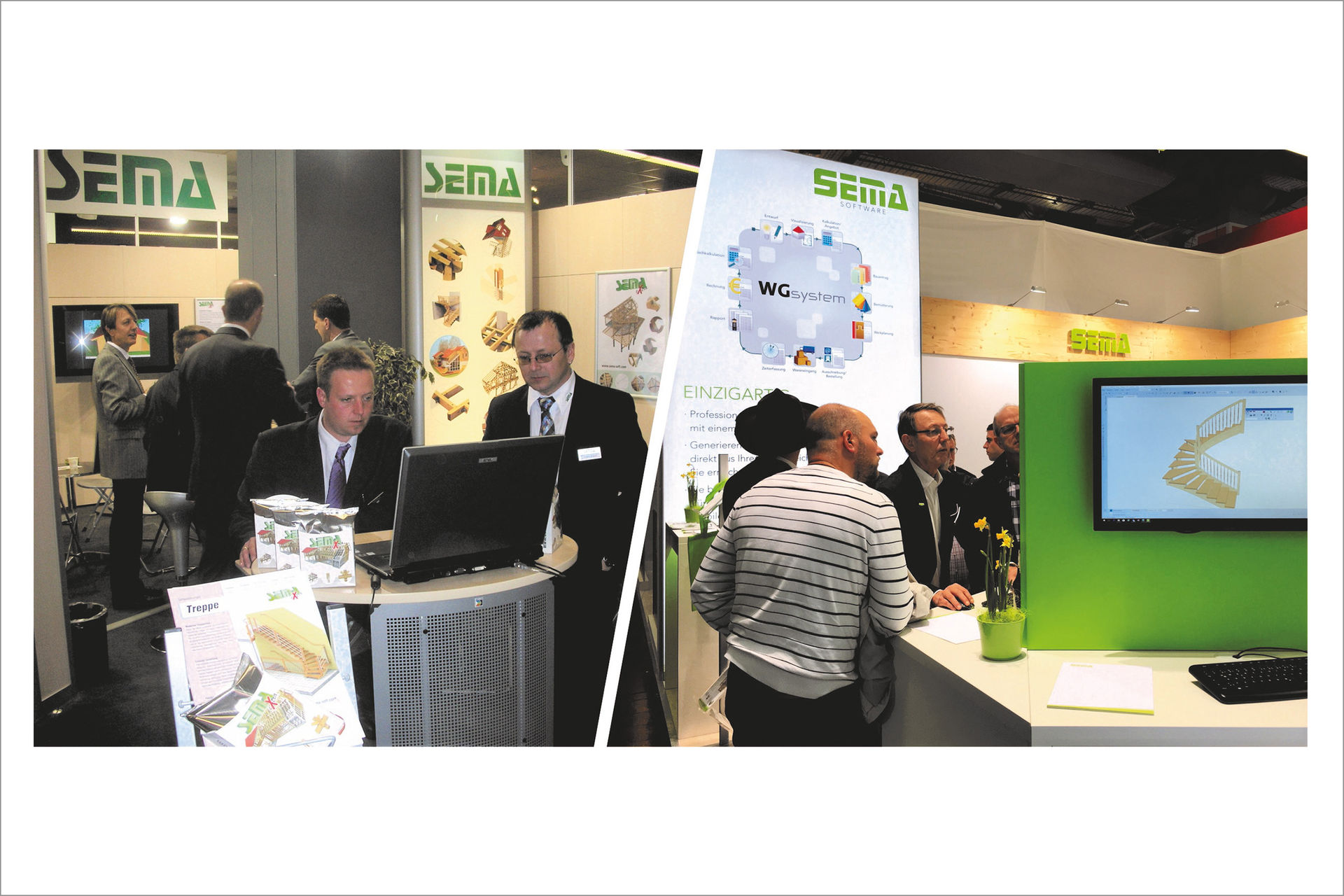 The 20th trade fair and still not a bit quiet.
Already for the 15th time SEMA is present at the HOLZ-HANDWERK this year. SEMA has been exhibiting its 3D-CAD/CAM software solutions for timber and stair construction at the trade fair since 1998 and has therefore been an integral part of the trade fair family for a long time. A large part of the SEMA trade fair team from the very beginning is still involved today, when it says again in spring "The HOLZ-HANDWERK - the industry highlight of woodworking & wood processing opens its doors".
In 2019 SEMA was able to celebrate its 35th company anniversary, true to the motto "35 years of SEMA: competence - experience - innovation". As software partners, we contribute these three building blocks to the corporate success of our customers. Not only the software itself is a guarantee for consistency and continuity, but also the employees behind it.
The SEMA Group congratulates the HOLZ-HANDWERK on its anniversary, good cooperation and long-standing partnership and wishes the HOLZ-HANDWERK trade fair continued success. SEMA is looking forward to the next 20 joint exhibitions in Nuremberg.
Alexandra Maier, SEMA