HOLZ-HANDWERK Newsroom
MAFELL AG congratulates HOLZ-HANDWERK on its 20th anniversary!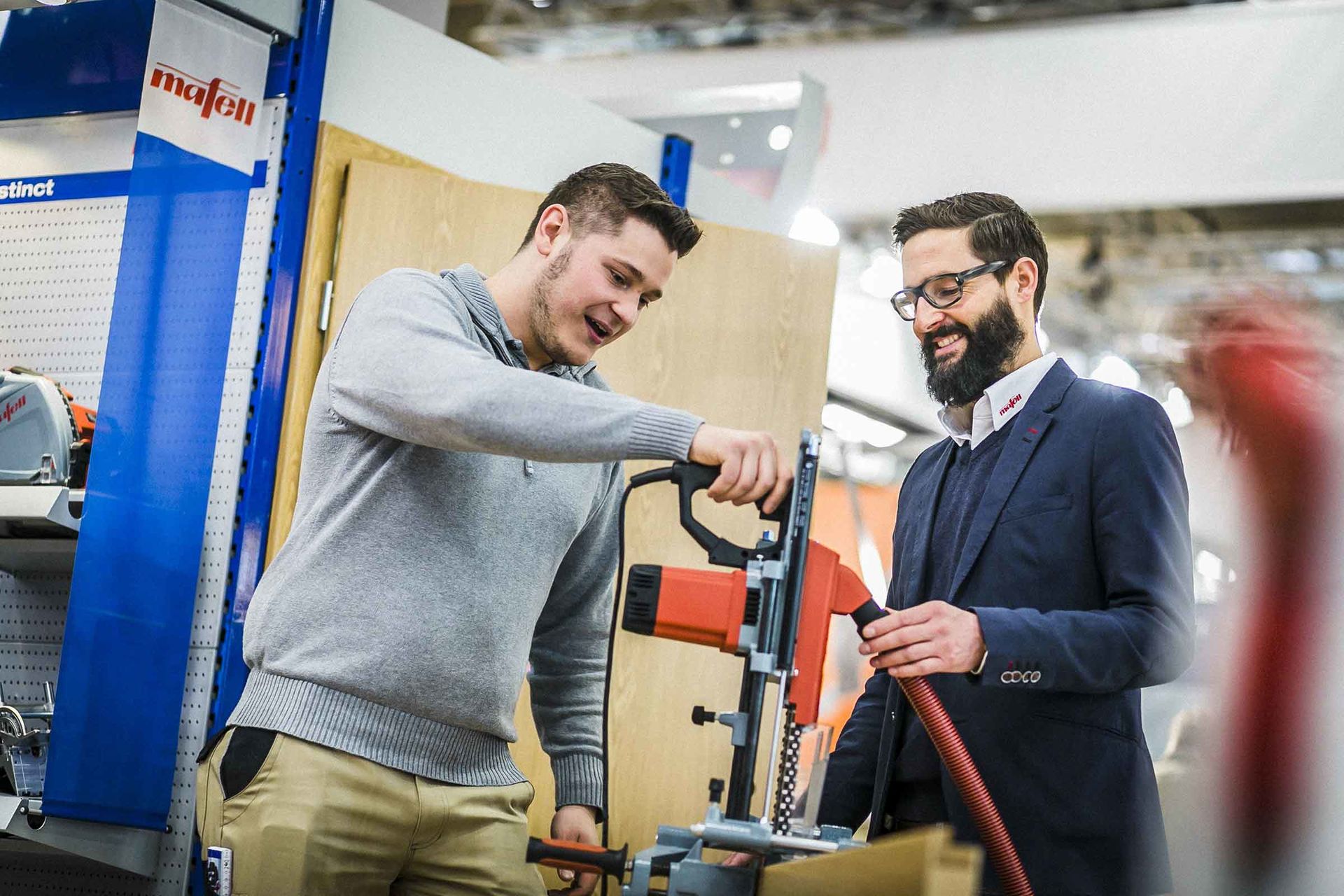 We celebrate 20 editions of HOLZ-HANDWERK - many companions and partners are looking forward to the anniversary edition with us. Today MAFELL AG congratulates.
Trade fairs have a firm place in the communication mix at MAFELL despite the many new possibilities. With no other measure can we make such direct contact and, above all, interact with our target group. This applies particularly to the HOLZ-HANDWERK trade fair. This trade fair is the most important trade fair for carpenters and joiners in Germany and is now also of great importance for trade fair visitors from neighbouring countries.
MAFELL power tools offer added value that needs to be explained and understood. MAFELL is close to the craftsman. Our power tools are not exhibits, but machines that are fun to work with - even at the trade fair. We drill, saw and grind. This creates a workshop atmosphere at the trade fair in which users and our MAFELL experts meet at eye level in dialogue. This exchange is often the beginning of improvements to products or new ideas: "MAFELL - creating excellence".
Ralf Kohler, Marketing and General Sales Manager MAFELL AG