HOLZ-HANDWERK Newsroom
Altendorf GmbH congratulates HOLZ-HANDWERK on its 20th anniversary!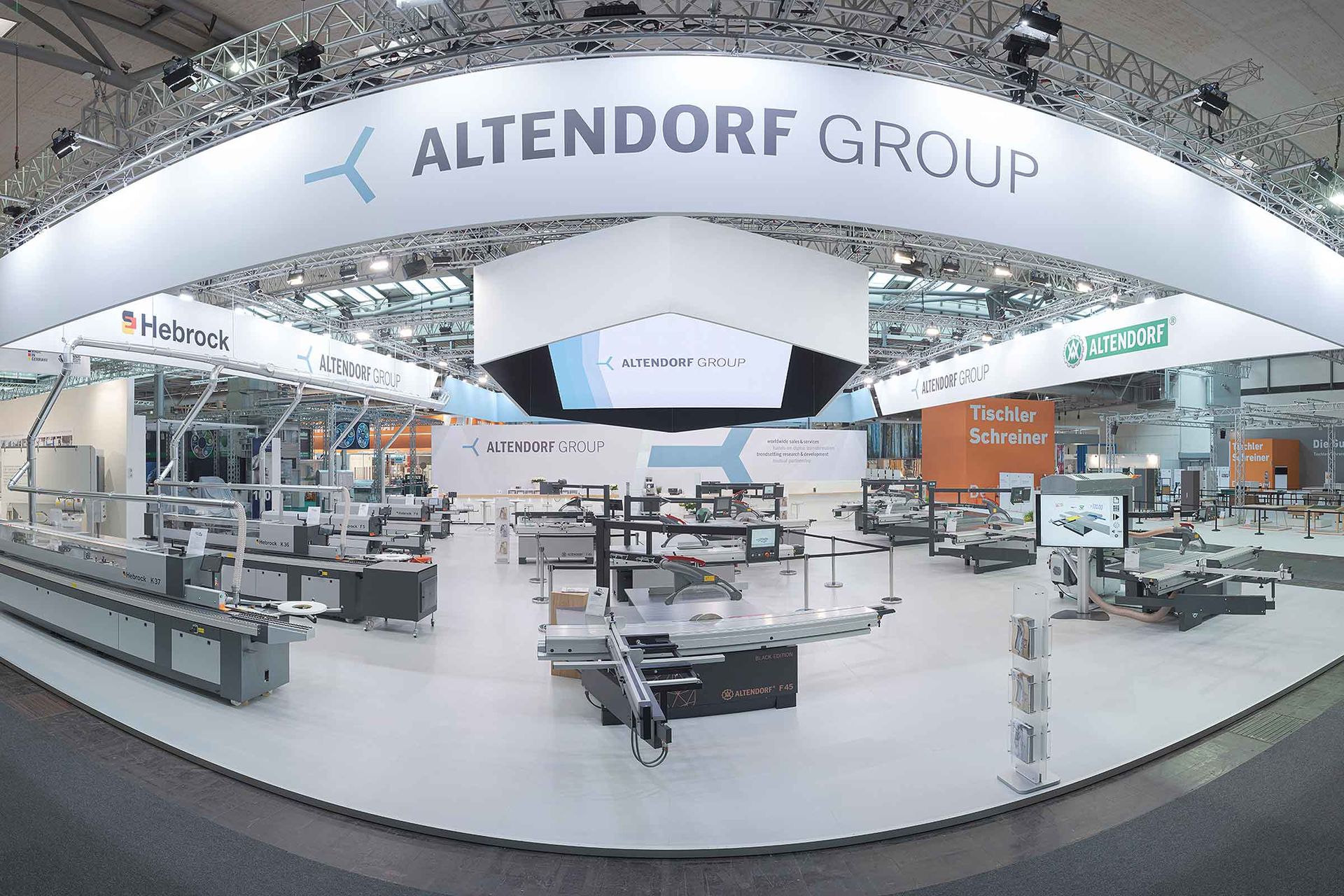 We celebrate 20 editions of HOLZ-HANDWERK - many companions and partners are looking forward to the anniversary edition with us. Today Altendorf GmbH congratulates.
A separate chapter in the Altendorf company chronicle "Die Säge" is dedicated to HOLZ-HANDWERK. With its premiere in 1992, the then Managing Director Wilfried Altendorf and other pioneers in the industry achieved a goal they had worked towards together: a trade fair that appeals to Bavarian, Baden and Württemberg carpenters in their home countries.
The commitment has paid off. Today, HOLZ-HANDWERK is a national highlight in the woodworking and wood processing industry, and its uniqueness is increasingly attracting international attention. The number of visitors has almost doubled since the premiere. For Altendorf, HOLZ-HANDWERK was and is an excellent platform for innovations in a family environment for inspiring exchange with partners and customers. When we now present ourselves as the Altendorf Group at HOLZ-HANDWERK, we will continue this joint success story.
Jörg F. Mayer, Managing Director of Altendorf GmbH