Facts and figures about HOLZ-HANDWERK

Exhibition Centre Nuremberg
19 - 22 March 2024
parallel to FENSTERBAU FRONTALE

Save the date to calendar
Tuesday, 19 - Thursday, 21 March 2024 10:00 – 18:00
Friday, 22 March 2024 10:00 – 17:00
Product spectrum
Here you can find the complete product spectrum of HOLZ-HANDWERK.
---
Show report 2022
Download the show report here to gain a detailed overview of the target groups at HOLZ-HANDWERK. The exhibitor and visitor survey contained in the report will also show how satisfied the participants were with their attendance.
---
Travel by public transport
You can reach the Exhibition Centre Nuremberg quickly and easily by public transport. The "Messe" stop on the U1 underground line is directly opposite the Mitte entrance of the Exhibition Centre.
From the Central Station, please take the U1 towards Langwasser-Süd. From the airport, take the U2 towards Röthenbach and change to the U1 towards Langwasser-Süd at the Central Station.
Journey times and fares
Journey time from the airport: 25 minutes
Journey time from the Central Station: 8 minutes
Fare zone A (EUR 3.20 per journey, Online ticket: EUR 2.75 per journey)
---
Travel by car
If you travel by car, a dynamic traffic guidance system will support you in Nuremberg. It will show you the best way to get to the Exhibition Centre Nuremberg – according to the current traffic situation. Simply follow the signs and be guided to a vacant parking space at the Exhibition Centre Nuremberg.
Find more details in the
route map .
Destination address for your navigation system
If you would prefer to be guided by your navigation system, enter "Messe" as the special destination or enter the address "Karl-Schönleben-Strasse, 90471 Nürnberg".
Parking at the exhibition site
NürnbergMesse offers more than 14,000 parking spaces near the Mitte and Ost entrances – as well as additional spaces in the multi-storey car park and nearby. Parking tickets are available on site.
There are parking spaces for disabled people near each entrance.
Parking space for disabled people
Parking spaces for disabled people are located near the entrances.
You can conveniently order parking tickets for exhibitors online in advance in the ExhibitorShop.
---
Taxi number
---
Our HOLZ-HANDWERK team
Our exhibition team is your personal contact for all questions relating to HOLZ-HANDWERK.
Your direct contact to HOLZ-HANDWERK
Fotos: Daten & Fakten/Facts & Figures © iStockFinland / istockphoto.com
Contact for exhibitors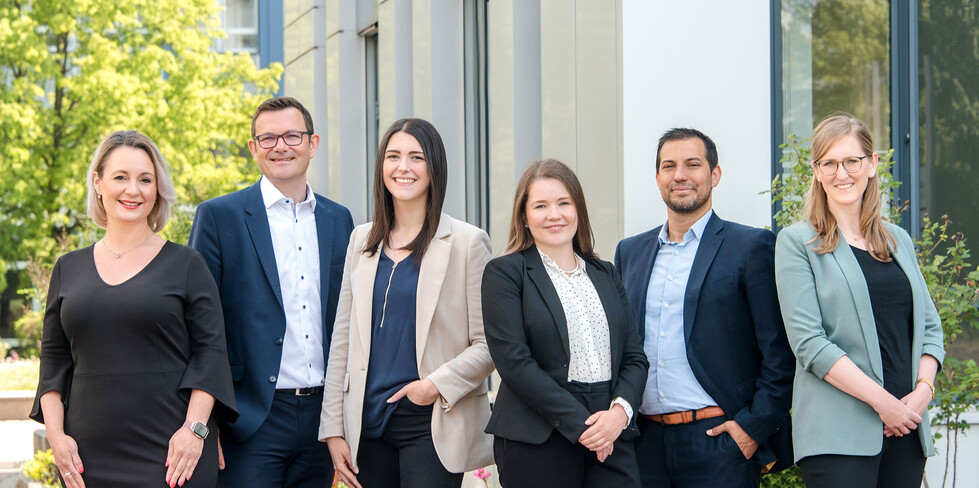 Your Exhibition Team