Download the HOLZ-HANDWERK app and discover lots of convenient features!
Your free trade fair app for your smartphone
The app for HOLZ-HANDWERK 2022 is now available in the stores.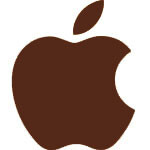 All features at a glace
All the exhibitors & products: Conveniently search for exhibitors by carrying out a full-text search, add them to your watchlist and have their stands as well as your favourites marked on the floor plan.
All the halls: The dynamic integrated floor plan will ensure you're able to find your way around the NürnbergMesse exhibition site and the halls of HOLZ-HANDWERK without any problems.
All the lectures & events: You'll find all the lectures and events of HOLZ-HANDWERK and can save them to your watchlist.
All the dates: Transfer important events in your smartphone calendar and use the automated reminder.
Global login: If you've already registered on the HOLZ-HANDWERK website, you can use these login details for the app as well and call up your watchlist on any device.
Integrated car finder: Save your parking position using GPS and find your way easily back to your car after your visit to the exhibition. The photo and note function provides additional orientation.
Push notifications: You will be informed of all changes that affect the exhibitors and events on your saved list, as required. Additionally, you will receive location-based messages via Bluetooth (iBeacon) on the exhibition site, if you wish.
Offline availability: Access the HOLZ-HANDWERK app content any time – even when you're not connected to the Internet.
Regular updates: Don't miss any news! Regular in-app updates will ensure you're always aware of the latest developments.